A-SAFE SETS UP SHOP IN SYDNEY
20-04-2017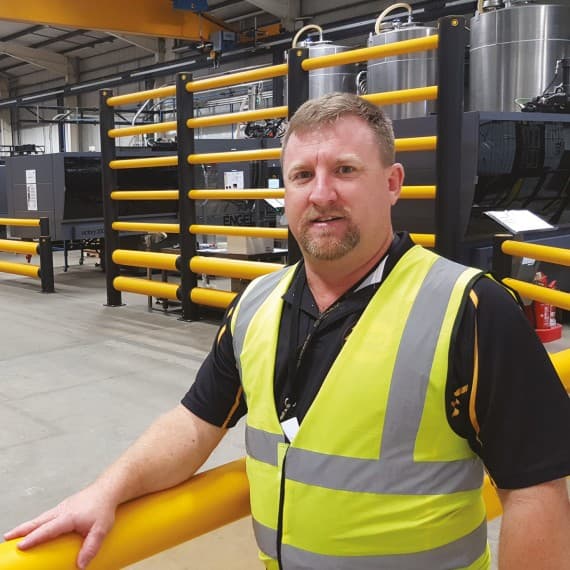 Polymer safety barrier specialist A-Safe has set up a subsidiary in Australia. Sydney-based A-Safe Australasia has been established to serve the Australian and New Zealand market, with additional sales staff in Melbourne and Brisbane, and local stock of the company's award-winning safety barriers.
Heading up the new operation is Mark Collins, who previously worked as an A-Safe reseller in Australia, and has already gained considerable experience in introducing the company's products to companies of all sizes throughout the country.
Says Collins: "When A-Safe was looking to set up in Australia, I jumped at the chance to take on the challenge. Knowing the range as I do, I love working with A-Safe products. They provide genuine, long-lasting safety solutions for health and safety focused companies."
Collins believes there is huge scope for A-Safe to succeed in Australia, despite the challenges of distance and timings – both within Australia and globally.
He says: "Clearly, our biggest growth markets will be in Sydney and Melbourne. But Perth is also important as they have a lot of warehousing opportunities."
"Stock is important to me because we're on the other side of the world from our manufacturing base in the UK. Shipping times are long, so I need to keep up to date with our warehouse stock so that lead times are kept as small as possible."
"There can be timing issues because my working day begins when it's evening in the UK – but that's nothing we can't overcome as a global company."
The new Australian subsidiary joins other A-Safe offices in the UK, Germany, France, Italy, Scandinavia, Netherlands, Belgium, Spain and the USA.
A-Safe Australasia
02 9625 8927
www.asafe.com