| Article appears in February 2019 Issue
SAFE SEALS FOR LONGER LIFE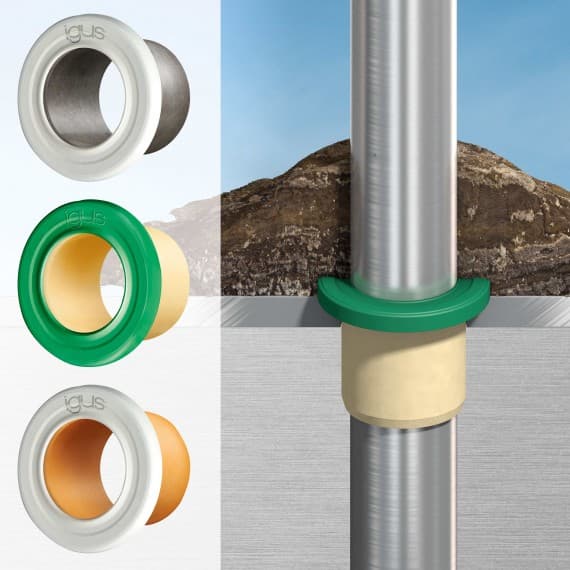 Iglidur high-performance polymer flanged bearings are lubrication- and maintenance-free, do not rust, and keep out dirt and dust, chemicals and weather. For additional safety, igus has developed flexible sealing rings, which are simply slipped onto the flange to protect the bearing and the components behind them from unwanted material, reducing wear and breakage, avoiding machine downtime and increasing service life.
Treotham stocks seals for all sizes, models and combinations of igildur bearings, ready to install, supplied as a complete solution and allowing use in a wide range of applications. For applications that rely on additional lubrication, the rings ensure that the lubricant does not escape from the bearing.
The rings are available in both an all-purpose material and an FDA-compliant material that is particularly suitable for use in the food industry, which, in combination with bearings made of FDA-compliant materials such as iglidur A160, A180 and A350, can protect from aggressive cleaning agents while optimising hygiene.
Treotham Automation
1300 65 75 64
www.treotham.com.au