SAFE RETRACTION SYSTEM FOR INDUSTRIAL ROBOTS FROM TREOTHAM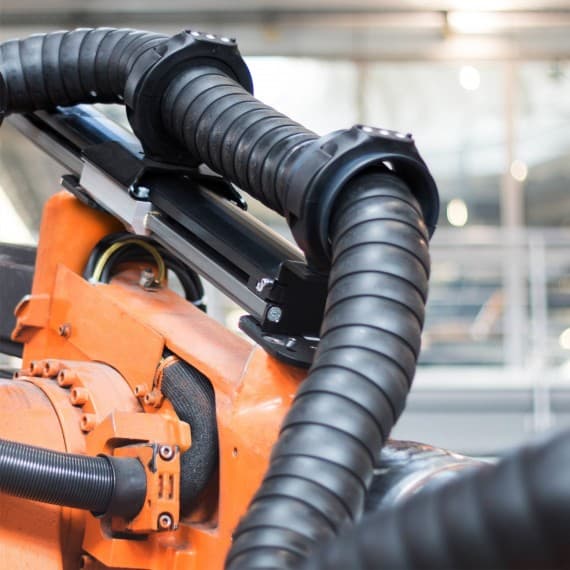 The new igus Triflex RSE system is a cost-effective retraction system for robotic arm applications, automatically guiding energy supply systems and supply hoses.
The extremely lightweight Triflex RSE system automatically retracts cables and hoses, and prevents looping of the cable carrier.
This allows power, media and data to be supplied safely to the end of the robotic arm.
The RSE system is based around the maintenance free igus DryLin linear bearings.
The cable carrier is guided through the moving carriage, allowing for a retraction stroke of up to 23.6 inches. A durable elastic cord automatically retracts any slack, preventing loop formation within the system.
The Triflex RSE system features integrated adjustable attachment plates, allowing the system to be mounted close to the robot, making it a space saving and affordable solution.
Triflex RSE was designed for use with the Triflex R line of cable carriers from igus, which are available in a variety of styles and diameters.
A large range of mounting options are also available, allowing the system to be fitted to a variety of robot models.
Treotham Automation
Ph: 02 9907 1788