Safe, automatic handling of self-tipping skips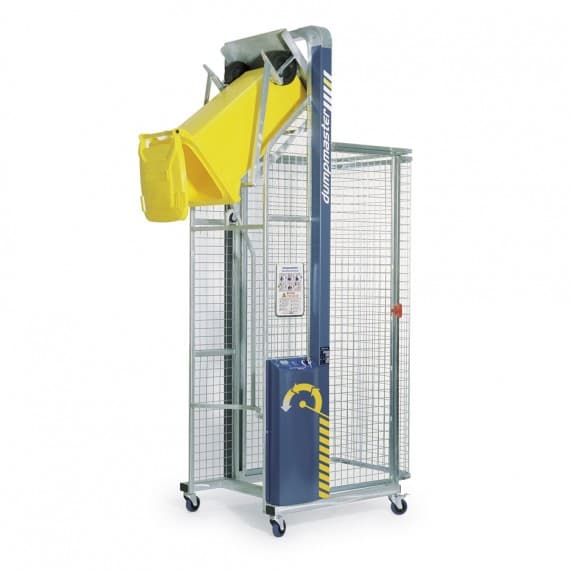 With workplace injury claims growing across Australia each year, safety and ergonomic specialist Actisafe has released a range of automation to safely empty standard sized dumpsters.
Actiskip is suitable for most industrial businesses, warehouses, government offices and depots, service stations, fast food restaurants, clubs and pubs, schools and TAFEs.
Any situation where there is an OH&S imperative to safely handle dumpsters (commonly referred to as Otto bins), the Dumpmaster is the strain free solution.
Actisafe says Actiskip is ideal in facilities with several bins in use and frequent labour input that may lead to an injury.
Actiskip eliminates back strain and uses a simple bump mechanism to release the skip into the waste container.
In government department buildings, where paper and cardboard is collected for recycling en masse, Dumpmaster is a safe solution.
In manufacturing where metal offcuts are put in bins, the mass can be quite heavy and a danger for one or more people to lift (and probably illegal).
Actisafe
Ph: 1300 852 397