SACKING STRIKING STAFFER CAUSES STRIFE
08-08-2017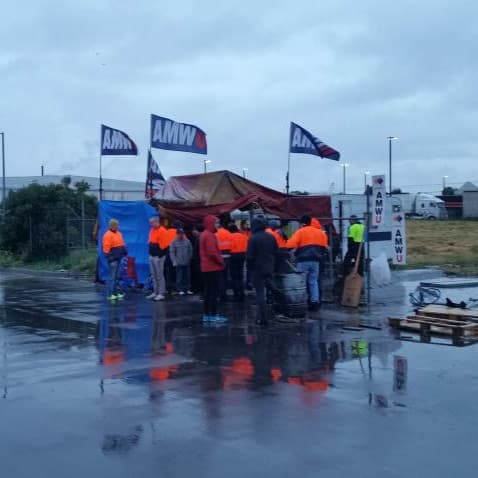 In response to the sacking of an Australian Manufacturing Workers Union (AMWU) delegate for "organising illegal industrial action", just over 70 workers have chosen to continue their strike and refuse to return to work at a Dandenong plant. 
All of the striking workers are members of the AMWU, and have been feeling under threat by a series of provocative actions taken by their management in the weeks before the delegate was sacked.
Visy, the worlds' largest privately owned packaging and paper company, is owned by Anthony Pratt, a member of one of Australia's wealthiest families. Visy has a history of taking a tough stance with unionised workers, and this situation is proving to be no exception. 
The dispute began when workers at Visy in Dandenong were told there would be changes to their drug and alcohol policy. These changes appeared to be made without consultation, and workers were not given the opportunity to give input into these new policy changes. 
According to workers, this was just the latest in a line of decisions aimed at promoting "cultural change" in the workforce. The workers, about 40% of whom are of Albanian background, say they do not know what "culture" management wants to change. Often, such statements are made aroun "safety culture", where employees are encouraged to be proactive and become invested in appropriate health and safety practices. 
The Dandenong workers have voiced concerns that the phrase may in fact simply mean transferring more power to management. At another plant a few weeks earlier, an area manager is alleged to have assaulted a worker and a lower level manager. While there was an investigation, the area manager was not stood down and no action was ever taken, raising concerns about accountability and worker power. 
Dandenong is one of Visy's most profitable plants and had been working at full capacity. On July 26 Visy sought and won interim orders from the Fair Work Commission that directed the workers to cease all forms of industrial action, including overtime bans.
The workers complied with these orders but then two AMWU delegates were stood down for organising "illegal industrial action".
A worker anonymously told Green Left Weekly: "We were not going to stand for this as there is a track record here of sacking delegates after they've been stood down. So at a mass meeting on July 31, we decided to cease work."
About 70 workers maintain a peaceful presence outside the front gate. They told Green Left Weekly that scabs have been brought in from South Australia, NSW and Queensland, but they cannot operate the technically specific machines used in this workplace. Consequently the plant is now only producing enough material for 10 trucks each day instead of 80.
As the strike continues, there is a great deal of uncertainty about how Visy is likely to resolve the issue.