SA plan to revitalise manufacturing sector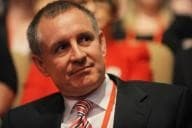 South Australian Premier Jay Weatherill has unveiled a 10-year plan to breathe new life into the state's declining manufacturing sector.
Mr Weatherill said the $11 million plan contained a series of new programs designed to meet current challenges now threatening the future of manufacturing industries.
"South Australia's manufacturers employ more than 73,000 people and are operating under conditions which have dramatically changed, particularly because of the high Australian dollar," Mr Weatherill said.
"We need to compete with other countries by making products that are niche, high-value products, rather than cheap products, made by workers on low wages.
"Under our advanced manufacturing strategy, we will grow high-tech precincts with clusters of small businesses coming together to share knowledge and ideas, as well as work closely with universities and other institutions."
The strategy will also develop a network of manufacturing executives who will use their experience to mentor others in the sector, provide government funding for a pilot program to help small businesses become more innovative and include a voucher system to help firms connect with researchers.
SA Manufacturing Minister Tom Koutsantonis said the strategy would enhance innovation, upgrade the leadership, knowledge and skills of the workforce and address infrastructure and policy gaps.