SA HIT HARD BY MANUFACTURING DECLINE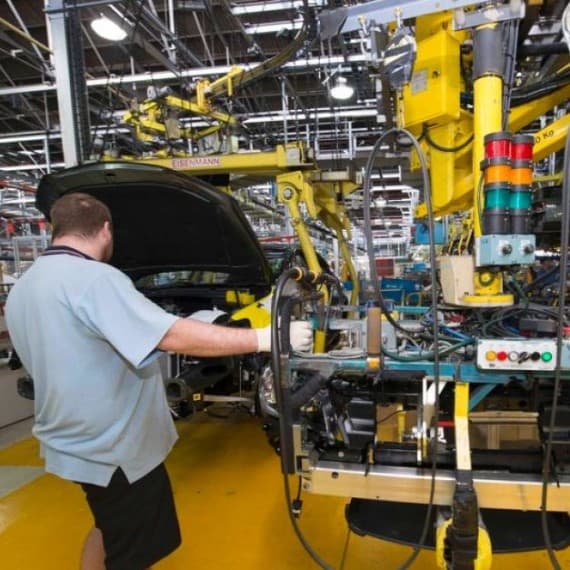 Major projects in South Australia should be brought forward to halt job losses caused by a decline in manufacturing, says a leading economist.
Figures released recently showed SA's unemployment rate had hit a 15-year high, at 8.2 per cent – the worst in the country.
Director of the University of Adelaide's Centre for Economic Studies Michael O'Neil told ABC News online the demographics worst hit by job losses showed that the decline in manufacturing was a major factor behind the state's unemployment rate.
"There's been some 6,200 positions in male full-time employment that have disappeared and when we look at the unemployment, we see an increase in male unemployment of about 8,400 since January," he said.
"Female unemployment rates have been relatively steady so the real stand out factor is the deterioration in male full-time employment."
Mr O'Neil said that trend was likely to continue as more jobs were shed, both in manufacturing and mining.
"I don't think we've felt the impact of Alinta at Port Augusta and Leigh Creek which again would be a lot of male full-time employment," he said.
"But generally I think what is lying behind this underlying trend is the structural change in the South Australian economy and it is that era of manufacturing, some sectors of manufacturing that are losing male full-time employment."
Mr O'Neil argued bringing forward infrastructure plans would be one way to halt the jobs losses.
"Nobody's answered the question, where are we going to get growth from? Where are we going to get private investment? And in South Australia we're talking about projects often that are 10 or 15 years out," he said.
Mr O'Neil said one of the most critical areas was private investment, and the Government needed to do more to attract it.
"The world is awash with money but the demand is weak in the Australian economy and private sector investment is weak," he said.
"If the economy could put up large-scale projects they could invest in and get a reasonable return, then funds will flow to those so the Government does have a role in that.
"What are the potentially significant projects in South Australia that will lead to employment, improve our productivity and draw in private investment and that's the critical question to answer."
Mr O'Neil said the Federal Government also had a role, especially when it came to defence spending.
The decision on where the defence forces submarines would be built will be critical, he says.
"My view is they should be built in South Australia because we do have very strong manufacturing skills," Mr O'Neil told the ABC.
Mr O'Neil said there were still areas of South Australia's economy that were growing, including food production and food exports.
"South Australia has got some emerging and real strengths in food production and processing, food manufacturing, food exports.
"They're not going to employ large numbers of people like a production line but we're seeing some of South Australia's very successful manufacturing companies in that area employing more people so there's components of manufacturing that are very strong."