SA FOLLOWS NEW ZEALAND BLUEPRINT FOR TRADE GROWTH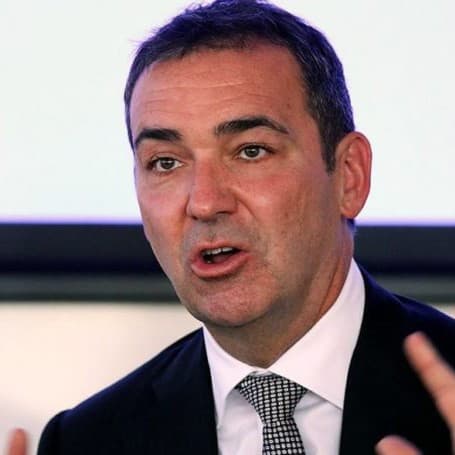 South Australian Premier Steven Marshall (pictured) wants to drive the economy with export growth
South Australia is looking to follow the blueprint of neighbouring export powerhouse New Zealand in a bid to turn its economy around.
Steven Marshall's Liberal Government won the March 17 state election, and Marshall has vowed to lower taxes, streamline approval processes and grow exports.
Several aspects of his plan seek to follow the success of New Zealand when John Key was Prime Minister from 2008-2016. During this time New Zealand emerged from a recession, forged strong trade ties with China, and developed several strong export industries.
Led by the dairy industry, six of New Zealand's top seven export categories are food or drink related and include meat, fruit, seafood and wine. New Zealand's exports hit a record high of A$50.2 billion (NZ$53.7 billion) in 2017, up 11 per cent on 2016 and beating the previous record of 2014.
Despite having about 7 per cent of Australia's population, South Australia only accounts for 4 per cent of Australia's total exports. Much like New Zealand, however, South Australia's major export categories are dominated by primary industries such as wheat, meat and wine.
Also like South Australia, New Zealand's biggest customer is China, with Asia accounting for more than half of all exports in both economies.
China is the biggest trading partner of both jurisdictions with Asia accounting for more than half of all exports in both economies. However, Marshall said South Australia's exports to China had lost ground against other Australian states in recent years.
He said New Zealand's success was in pinpointing sectors, such as the dairy industry, and aligning them with targeted export markets. He said he had already met with three of South Australia's largest red meat exporters with a view to increasing their opportunities.
"New Zealand had a strategy of focus from their government – not a scattergun approach," Marshall said.
"Similarly here in South Australia there are lots of sectors that we need to be looking at, take for example red meat export, already a very significant sector in South Australia but we think it can do better.
Marshall plans to re-establish South Australian trade offices in Shanghai, Tokyo, Kuala Lumpur, the Middle East and North America in his government's first term.
He is also merging several government departments into one outward facing ministry of trade, tourism and investment to be the state's one-stop shop for the rest of the world, and consolidating all agriculture and regional development into one primary industries department. 
Marshall said he wanted his government to be an enabler of industry rather than telling it how to conduct business.