SA FACING MASSIVE JOB LOSSES IN NEXT 18 MONTHS: COMBET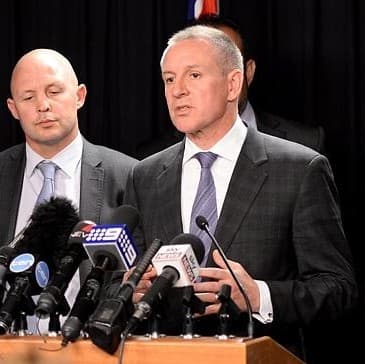 South Australians must prepare for thousands of jobs to be lost in the next 18 months, the chairman of the Automotive Transformation Taskforce, Greg Combet, has warned.
Mr Combet told the Adelaide Advertiser that when the automotive manufacturing industry closes in the state "thousands of people will lose their jobs."
SA Minister for Automotive Transformation Kyam Maher told the ABC that the job losses figure could be over 8,000 leading up to the end of Holden's manufacturing operations in 2017.
He said there was some hope of winning extra defence manufacturing work, and opportunities within the food and beverage sector as well.
The taskforce, a 16-member unit within the Department of State Development, cannot publish details of their findings because of confidentiality restrictions.
However, other sources indicate fewer than one in five major component makers will remain in SA.
Most at risk are SA subsidiaries of international firms.
"They say they'll keep working until the last car rolls off the assembly line at Elizabeth and then they're out," Mr Combet said.
"For a large number — the majority — that's the position: they will close."
The best prospects are locally-owned companies.
"They want to make a go of it because their money's at stake," he said.
More job losses will be a severe blow to SA, which recorded an unemployment rate of 7.6 per cent, seasonally adjusted, in May — with 66,100 people unable to find work.
Since then there have been further cuts, including BHP Billiton axing 140 positions this week, and more losses announced, including 400 jobs to go at Alinta's coal mine and power station by 2018.
Mr Combet is confident Holden, and Toyota, will stay until their declared closure dates.
"They'll lose money in the process in all likelihood and trim their production levels," he said.
"But they've made that commitment."
He expects Holden to take until 2020 to vacate or reformat its Elizabeth site.
Mr Combet said his number one priority is helping workers who are going to lose their jobs.