Published 30-03-2021
| Article appears in April 2021 Issue
SA based welding equipment manufacturer gets technology boost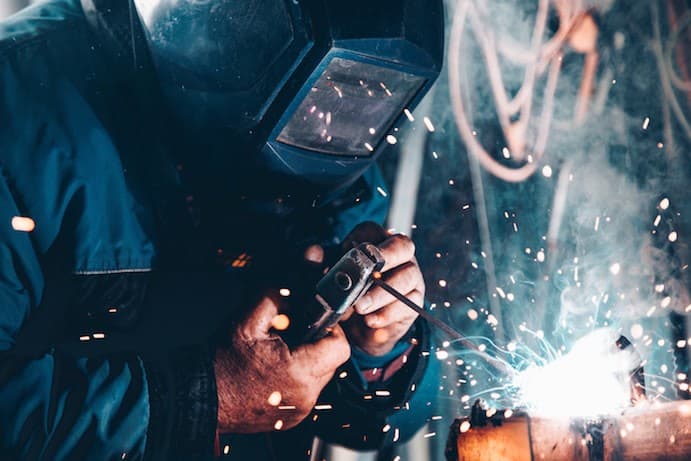 K-TIG Limited is known for manufacturing high-tech welding equipment. Now it has received a much-needed industry boost with its joint project with a huge manufacturer on the global scene.
This will help K-TIG gain a foothold in the defence manufacturing sector. Based in South Australia, it has commercialised Australian CSIRO technology to weld materials faster and stronger than traditional techniques.
Until now, the publicly-listed company has focused on the pipe, tank and pressure vessel industries.
K-TIG signed a Memorandum of Understanding (MOU) with major Korean company Hanwha Defence Group and Hanwha Defence Australia, to develop advanced keyhole welding procedures for armoured applications in their manufacturing line.
Hanwha is South Korea's largest defence company and also operates in aerospace, fintech, mining and clean energy.
It is also the preferred supplier for the Australian Army's Land 8116 self-propelled artillery project and shortlisted for the Land400 Phase 3 Infantry Fighting Vehicle project.
The K-TIG system can perform a traditional six-hour weld in less than four minutes to a quality standard and, unlike traditional welding, it requires no edged preparation or filler materials.
K-TIG managing director Adrian Smith said the MOU with Hanwha would trigger a 24-week joint project to demonstrate the K-TIG technology in Adelaide on the specific defence materials at specific joint geometries to prove its "superior hardness characteristics".
"Traditionally when you weld two pieces of armour together you change the mechanical properties because you melt the metal and recrystallise it around the joint and the joint is not as hard as the base metal," he said.
"But our technology and the way we weld in a single pass involves much less degradation in the strength of the joint so our joint hardness is comparable to the base metals plus we have less defects.
"Once we've proven the suitability then we will look at building it into their manufacturing processes for 8116 and the Land400 vehicles they are bidding for.
"If it's successful on this project, they have manufacturing lines for these guns and the Land400 vehicles."
Hanwha will offer 30 of its K9 Huntsman self-propelled howitzers in the first phase of the 8116 Protected Mobile Fires project. It will build and assemble the vehicles in Geelong with a budget estimated at up to $2.6 billion.