SA'S FREIGHT INFRASTRUCTURE NEEDS FOR THE NEXT 20 YEARS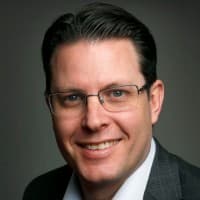 Evan Knapp, SA Freight Council: "an efficient infrastructure system will benefit all business"
The South Australian Freight Council, the state's peak transport industry lobby group, has called on Infrastructure SA and the State Government to ensure that freight infrastructure is given prominence within the 20 Year State Infrastructure Strategy.
Moving Freight 2019 is the Council's plan for the state's future transport and logistics infrastructure and its primary submission to the Strategy. It identifies as key projects Adelaide's North South Corridor, major rural highway upgrades in the state's Mid-North, Upper Spencer Gulf and Eyre Peninsula, and a new purpose-built freight precinct at Adelaide Airport.
"South Australia is facing many new challenges as it confronts a changing economic structure and climate; and puts forward an ambitious growth agenda," the Council's Executive Officer Evan Knapp says.
"An efficient infrastructure system for the transport and logistics sector will benefit all business through reduced cost structures, and every household through reduced costs for consumer goods. Every physical good and most service elements of the economy have a transport cost component.
"Moving Freight 2019 provides a blueprint for transport infrastructure development in South Australia over the next 20 years, and highlights the key principles and policy issues that should be embraced by ISA in developing the 20 year strategy.
''This includes protecting freight infrastructure assets from encroachment through a Key Freight Corridors and Facilities Protections Strategy, and ensuring the network can perform 24/7, 365 days a year through a Network Resilience Strategy.
"We also hope that Moving Freight 2019 will be a catalyst for debate on future infrastructure issues – such as how completion of the North South Corridor will change freight movements from Portrush Road to Cross Road – so that potential problems can be addressed before they become a reality."
Completion of the non-stop North South Corridor remains industry's top-priority project. Progress has been reasonable to date, but will slow over coming years. The pace of the upgrade needs to quicken so the benefits of works completed and underway can be fully realised.
Rural roads needing to be upgraded include the Horrocks Highway, especially between Roseworthy and Clare, Highway 1 from Port Wakefield to Port Augusta, and the Eyre Peninsula, where the end of grain transport by rail has resulted in thousands of new truck movements being expected in the region to deliver grain to ports.
The Airport East Precinct (including connecting roads) will see air freight cargo facilities progressively relocated to airside sites within the precinct to facilitate export growth. Richmond Road will become the designated access corridor into this precinct, with Transport Avenue also playing a critical role.
Other priorities are an accelerated maintenance regime to clear a maintenance backlog in the hundreds of millions of dollars after decreases in maintenance spending in recent budgets, a rail level crossing grade separation program to reduce road congestion and increase safety, and widening the Outer Harbor shipping channel to accommodate Post-Panamax vessels.
Moving Freight 2019 also sets out comprehensive project priorities for 5-10 and 10-20 years, and 'Subject to demand' projects that are dependent on freight-generating developments coming on stream. A higher proportion of regional projects have been identified for these time periods, indicating a change in infrastructure investment focus will be required in the final 15 years of the State Infrastructure Strategy.
"The Transport and Logistics industry underpins every aspect of our state economy – every business requires inputs, and the majority also require our services to deliver products to customers and end consumers," Knapp says.
"Efficient, effective and safe transport infrastructure is a competitive advantage that as a state we cannot afford to ignore."