RUSSIA PLEDGES SUPPORT FOR HYPERLOOP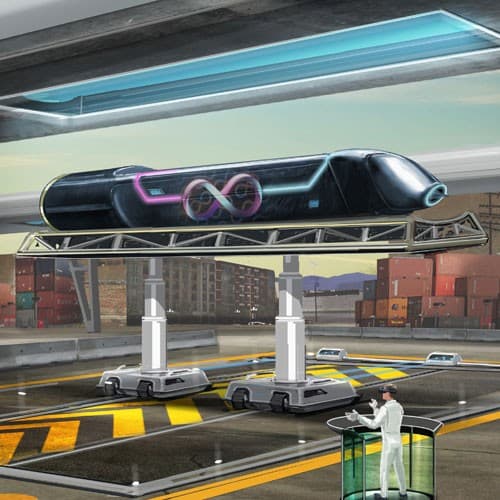 Russian President Vladimir Putin has promised to support the development of a Hyperloop train in his home country.
The Hyperloop is a high-speed transportation concept initially proposed by Elon Musk back in 2013. It is essentially a series of pods linked together that can run on a magnetically powered track at breakneck speeds.
A pledge of financial assistance occurred last month during a meeting between Putin and Shervin Peshivar at the head of state's annual forum in St. Petersburg, reported Bloomberg.
Peshivar, a friend of Musk and notable technology investor, is the co-founder of Hyperloop One, which is one of the two startups racing to bring Musk's futuristic project to life.
While Bloomberg didn't note if a formal agreement was established between Peshivar and Putin, but Hyperloop One already has some substantial backing from Russia.
A majority of its $100 million in funding comes from Russian freight magnate Ziyavudin Magomedov while the Kremlin's Russian Direct Investment Fund has a smaller but significant stake.
Also, the fledgling enterprise has two feasibility studies with Russia and other European countries where they are studying the potential routes that can take place between different cities and countries.
Hyperloop One will initially focus on using its technology to move freight, and the hope is that Hyperloop One can begin commercial operations by 2020.