RURAL WATER PURIFICATION: 10MIL LITRES A DAY?
21-07-2016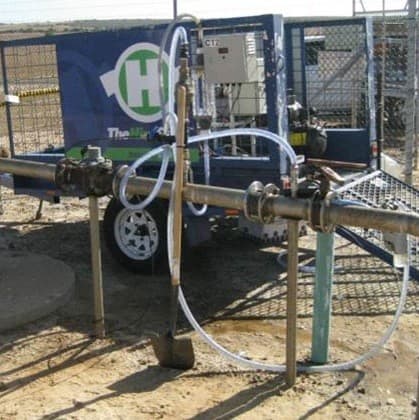 South Australian company Hydro-dis Water Treatment Systems' new device is an example of highly effective and cost efficient water treatment technology, and is poised to replace traditional disinfection systems.
The treatment system sprovides immediate disinfection, improves the efficiency of metal removal and includes residual chlorine to reduce contamination after treatment, processing and churning up to 10 million litres a day.
Managing Director Mark Carey said the Hydro-dis technology was a simple alternative to other contemporary treatment methods and would be highly beneficial for rural communities.
"We are reducing environmental footprints, health and safety in the workplace, and costs across the board," he said.
"Our product is in the same boat as UV and Ozone systems because it has immediate killing power but we provide a residual to chlorine, which gives the water a level that meets the standard of drinking water.
"In a rural community with a gas plant (to treat water), once the gas runs out they have to keep replenishing it – trucks are having to travel out there all the time and refill the gas station."
Carey said the Hydro-dis technology did not require additional raw materials such as gas because it used minerals and salts already in the water to fuel the process.
The machine  can be attached to a pipe so that dirty water flows in one end, is treated and then flows out the other side clean.
According to the World Health Organisation, about two million deaths per year are attributable to unsafe water supply, sanitation and hygiene.
South Australia is the driest state in the driest continent in the world and has become a world leader in water treatment and reuse technologies.