RUGGED PISTON COMPRESSORS OFFER OUTSTANDING VALUE
12-10-2017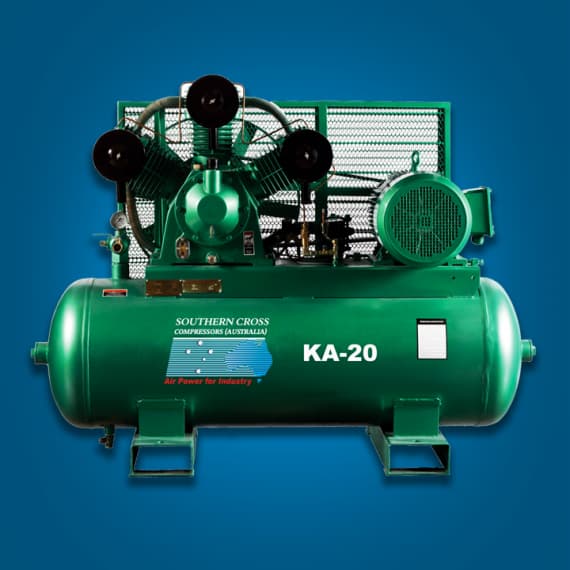 When you need the performance of a traditional, heavy duty, cast iron reciprocating compressor Southern Cross has the answer with the KA series of rugged piston machines.  
Supplying air to applications including pneumatic tools, tyre inflation, sand blasting, printing and many others, the KA series represents outstanding value.
Large air receivers, cast iron pumps and heavy duty drive motors make the KA series a real workhorse.
Choosing the right compressor for your particular application is critical to providing the right capacity for the lowest possible cost.
From 3 to 15kW, these powerful, precision engineered compressors are made from the highest quality components.
They are slow revving, cast iron compressors using high-efficiency electric motors and big tanks.
High performance, long working life and low maintenance are prime design elements of all Southern Cross compressors and every product is rigorously tested to perform to Australian and international quality standards.
Southern Cross Compressors (Australia)
1300 738 593
www.southerncrossaircompressors.com.au