RUGGED MOBILE FANS ARE AUSTRALIAN MADE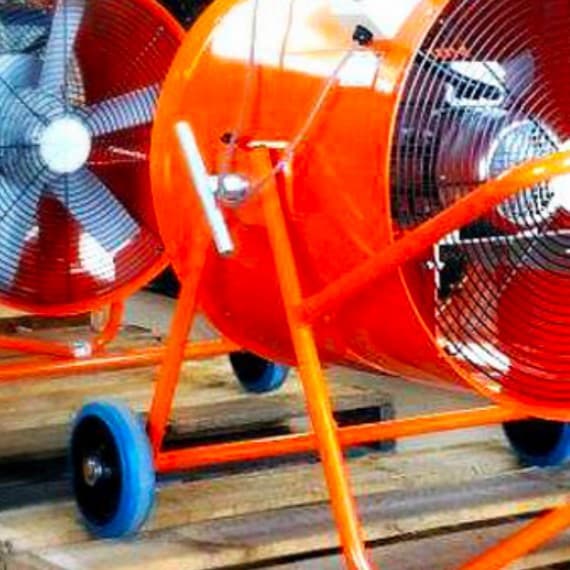 Just in time for the warmer weather, Coates Hire has expanded its alliance with Fanquip with the recent purchase of more Mobile Mancooler units to add to its existing fleet.
The Australian-made Mobile Mancooler features a heavy pipe frame, heavy-duty lifting hook and large diameter wheels for easy handling. Mobile Mancoolers come in a range of sizes, are ruggedised for all conditions and suitable for a wide range of applications.
Ideal for circulating air in a factory environment or evacuating smoke, fumes or dust from a workplace, the Mobile Mancooler can also be specified for use in hazardous environments.
Sizes range from 400 to 1000mm diameter, with motors rated from 0.55 to 5.50kW and options for single- and three-phase supplies. Units are capable of airflows from 1.5 to 17kL/s.
The new units custom made for Coates Hire are powder coated orange to fit in with the Coates Hire company image and feature stainless-steel asset number plates to help the company to keep track of its fleet.
Fanquip
02 6578 8600
www.fanquip.com.au