RUGGED MOBILE COMPUTER BOOSTS LOGISTICS AND MANUFACTURING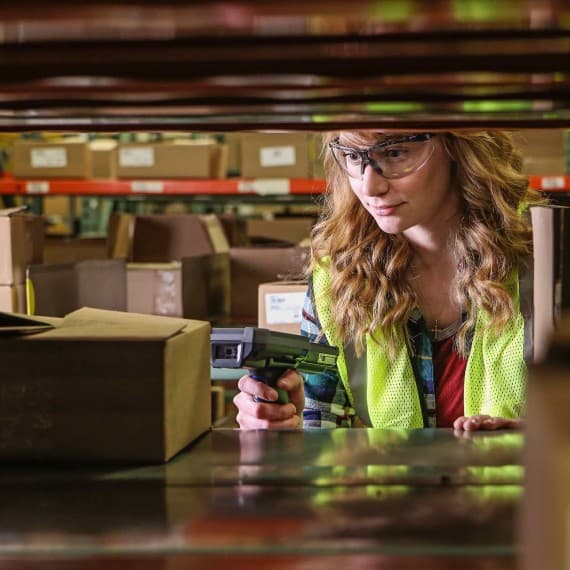 The CK65 mobile computer from Honeywell, recently released in Australian and New Zealand, can boost supply chain productivity by streamlining and error-proofing work in manufacturing and distribution centres, including receiving, put-away, cross docking, shipping accuracy, parts/material/work in progress tracking and inventory management.
"With the longest supported device lifecycle available, up to 28-hour battery life and best-in-class ruggedness, the CK65 maximises uptime while providing an easy path for users migrating from legacy Windows operating systems to the Android platform," says Honeywell Regional Manager Australia and New Zealand Claudio Bratovic.
The CK65 offers a comprehensive software ecosystem including Honeywell's voice-guided software, Honeywell Operational Intelligence, and a complete set of deployment utilities that integrate with popular mobile device management and enterprise mobility management solutions. It is also validated by Android Enterprise Recommended, a Google-led initiative that helps businesses confidently select, deploy and manage Android devices and services best suited to their enterprise needs.
It is the most rugged device in its class, surviving drops of 2.4m onto concrete across its operating temperature range. The 7000mAh battery allows it to run for 28 hours between battery changes in representative tests.
It features a 7th-generation scan engine delivering exceptional speed and motion tolerance. With standard and long-range options, it reads a complete range of linear and 2D codes, including (with additional software) dot peen and laser-etched direct-part-marking codes employed in the automotive and other manufacturing and supply chain environments.
It is built on Honeywell's Mobility Edge platform, a unified hardware and software architecture with an integrated software toolset that extends asset life, accelerates deployment and simplifies management of mobility solutions. Mobility Edge is the only platform that guarantees support through Android R, and enables IT departments to reuse their investment in solution development and software certification across multiple computer form factors.
"Built on the Mobility Edge platform, the CK65 is the next generation in Honeywell's long legacy of providing industry-leading ruggedised mobile computers for the warehouse," says Michael Noyes, Vice-President for Mobility, Scan and Print for Honeywell's Productivity Products business. "The CK65, along with Honeywell Edge Services, is designed to maximise productivity and uptime while reducing the cost to support, providing the solutions customers investing in handheld devices need."
Honeywell Productivity and Workflow Solutions
02 9353 7000
www.honeywellaidc.com