RUBBER STAIR TREADS SAFEGUARD STEPS AND STAIRWAYS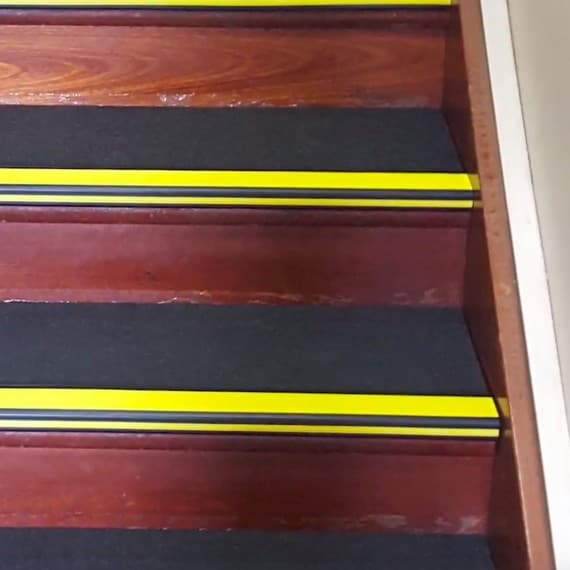 Premises owners can improve both the safety and the look of new and existing steps and stairways by applying Floorsafe's Full Step Safety Rubber Stair Treads.
These stair treads not only provide outstanding slip resistance under wet or dry conditions, they are hard wearing and reduce noise.
Made from heavy-duty 8mm rubber, Floorsafe Full Step Treads can be custom made to fit any step size. They are available in a range of colours, and each tread is finished with a choice of aluminium or coloured fibreglass nosings.
The treads come with a two-part adhesive that will provide a to concrete, timber, tile and metal surfaces.
Floorsafe Australia
1300 717 769
www.floorsafe.com.au