RSA OFFERS FULL RANGE OF PALLET RACKING SOLUTIONS
02-02-2015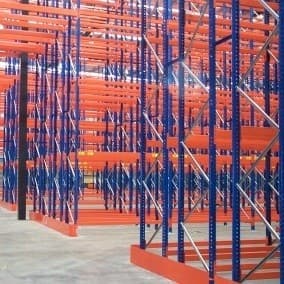 Racking Safety Audits (RSA) has a team of material handling specialists with a diverse range of experience in the materials handling and storage industry.
Their expert teams cover all aspects of your storage requirements, from conception through to completion of installation and after sales service.
Everyone in the company has the same goal – to provide a high level of service, materials handling solutions, advice and establish strong lasting relationships with all customers.
RSA supply and install a full range of pallet racking options.
The design team works with customers to understand their requirements before producing a customised solution.
Each solution is aimed at maximising space and optimising efficiency.
With a customised solution, no project is too large or too small.
RSA is a distributor of Schaefer Racking, the world's largest supplier of racking and can fulfil any requirements in any location across Australia and New Zealand.  
RSA provides variable, high quality and flexible single or multi-tier modular shelving systems to fit your products and requirements.
This includes the most common modular shelving, Regal 3000, Longspan 600 and mobile shelving.
Raised Storage Area (Mezzanine Floor) provide a simple way of expanding warehouse storage beyond the floor plan.
RSA can maximise the productivity of your warehouse height and space. And RSA systems can be dismantled and moved to alternative locations if required.
RSA's impressive client list includes market leaders from national beverage, liquor, variety, grocery, transport and hardware industries.
Racking Safety Audits
Ph: 1300 361 593