Published 29-10-2020
| Article appears in November 2020 Issue
RS Components level up safety range with Blundstone boots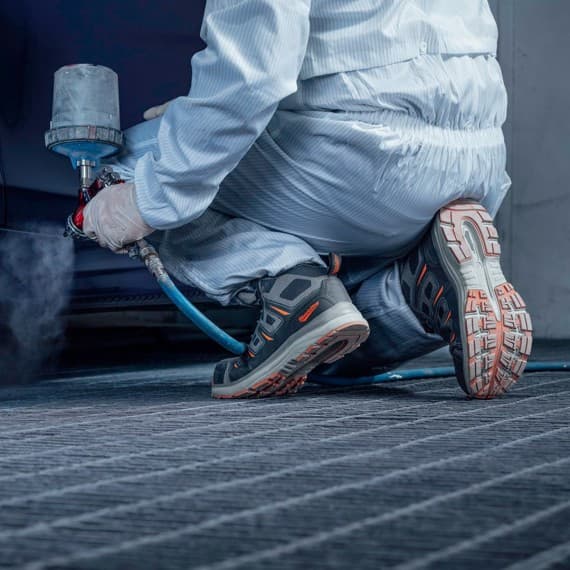 Having the correct footwear is crucial to the wearer's wellbeing and comfort when working in dynamic environments, not just for accident prevention but maximising protection.
A foot injury can be debilitating and create difficulty when performing a job which is why leading distributors in industrial components and safety equipment RS Components is working with iconic Australian company, Blundstone, to provide hard working Australians with reliable and durable boots.
Developed by a team based in Hobart, Blundstone is always actively improving the comfort, protection, performance and aesthetics to ensure a great fit and value. Abiding by the Australian Standard AS 2210.3:2019 for Safety Footwear, manufacturers and users can be confident that Blundstone footwear is crafted with materials and components that are sturdy enough to handle any challenge.
"By working alongside a trusted Australian brand such as Blundstone, we're providing a more holistic approach to worker protection and safety by expanding our footwear PPE range," says Scott Philbrook, acting managing director of RS Components.
"Whether you're in construction, mining, manufacturing or trades, our range will meet the specific needs of your industry to offer the best level of safety," he said.
It is important to note that workplace environments and risk factors can vary drastically so OH&S risk assessments should be consulted before choosing footwear protection. Consider if you require additional protective features such as, but not limited to, penetration resistance, electrical properties, water resistance or metatarsal protection.
"We specialise in providing innovative footwear for men and women, using the best and latest technologies available, ensuring the materials and components are sturdy enough to handle any challenge," says Adrian Blandford, Global Range Manager (Work & Safety) for Blundstone Boots.
"For over 150 years Blundstone has been crafting reliable and durable boots and we are pleased that RS Components has become a partner to continue to supply Australians with our products," Mr Blandford said.
Blundstone produces footwear that keeps pushing the boundaries from elastic-sided boots, to gumboots, safety footwear, heavy industrial footwear and casual boots.