RS COMPONENTS EXPANDS FURTHER WITH ITS MOLEX SERIES
23-08-2016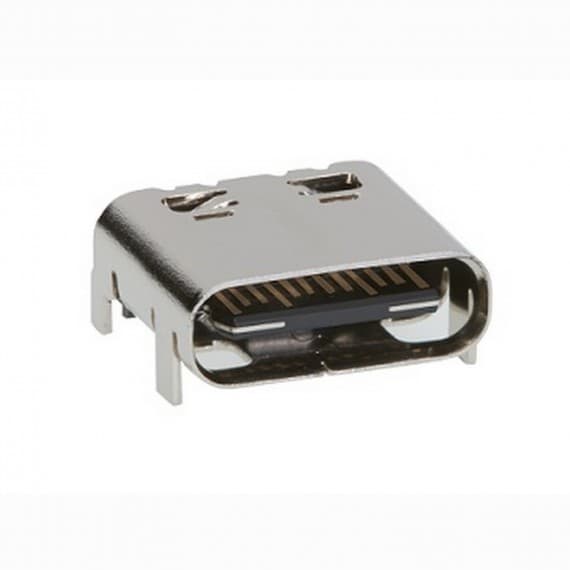 RS Components, the global distibutors for engineers has expanded its range of USB-C solutions with Molex's new USB-C connector and complement of cable assemblies.
This new range targets a wide range of electric appliances on consumer markets as well as other automatic and control systems, amongst others.
The USB Type-C, or USB-C, is the next-generation of  USB (Universal Serial Bus) connector standard. The USB-C is designed to be a multifunctioning device that is able to perform different tasks depending on the task at hand.
Applications include standard USB connectors, that allowing peripheral devices such as cameras, printers, keyboards or mice to be connected to PCs, tablets or mobile phones; and will perform as power or video connectors, also being compatible with the latest 4K Ultra-High-Definition television systems.
The USB-C is expected to rapidly become as universal as the standard USB as major computing and consumer equipment companies are currently integrating and factory-fitting USB-C interfaces into new devices and equipment.
Compatible with the latest USB 3.1 protocol and transmits signals at a much higher speed than previous versions of USB, the USB-C is the next step in this technology. 
These connectors are small, lightweight and reversible, which makes them significantly easier to use.
The new Molex range includes the USB-C connectors and cable assemblies that allow the USB-C devices to work with legacy USB connectors that use USB 2.0 and USB 3.1 protocols; and, following approval, the Lightning connector used in the latest generation of Apple iPhones.
The Molex USB-C products include: USB 2.0 and 3.1 cable assembly (USB-C to USB-A); USB 3.1 cable assembly (USB-C to USB-C); and right angle, PCB-mount, USB-C connector plugs and sockets.
The new Molex products augment the existing USB-C products already available from RS, which include devices from TE Connectivity and the RS Pro range. RS will continue to grow its range of USB-C products including connectors, cables, adaptors and PCB sockets.
RS Components
1300 656 636
www.rs-online.com