RS COMPONENTS ADDS OVER 600 AMPHENOL FCI CONNECTORS AND CABLE ASSEMBLIES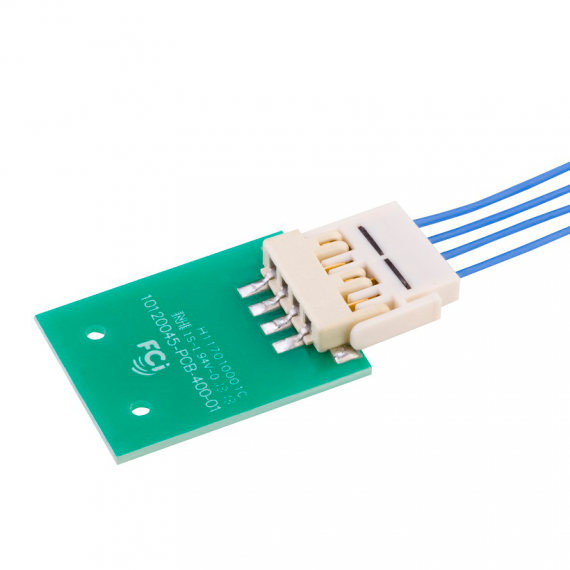 RS Components has added more than 600 Amphenol FCI connector and cable assembly product lines to its portfolio, including the newly enhanced Rotaconnect range.
The additions expand the RS AFCI offering to over 1700 items, including backplane and mezzanine connectors, power connectors, power supply accessories, board-to-board and wire-to-board connectors, I/O connectors, optical interconnect, cable assemblies, terminal blocks and flexible printed circuit (FPC) connectors.
The move follows the acquisition of leading connector and cable assembly manufacturer FCI by Amphenol in June 2016, with the merged operation subsequently rebranded as Amphenol FCI, or AFCI.
The acquisition has served to strengthen AFCI's position as an international supplier to the telecommunications, data communications, data storage, server, consumer electronics, industrial, automotive and medical equipment, instrumentation and renewable energy markets.
As key addition to RS component's product lineup, the Rotaconnect range of rotatable board-to-board SMT connectors has undergone improvements, now including new-to-market pegged versions designed to simplify placement.
AFCI Rotaconnect can be used to make perpendicular, coplanar, or angled connections. A hermaphroditic "mates to itself" design allows mating and disengaging at any angle between +90° and –60°, so the connectors can be placed anywhere on a printed circuit board.
Typical Rotaconnect applications include control boards, sensors, actuators, rigid LED strips, automotive lighting, channel lettering and lighting luminaires.
RS Components
1300 656 636
www.rs-online.com