ROUGH-TERRAIN FORKLIFT PROVIDES AN IMPROVED VIEW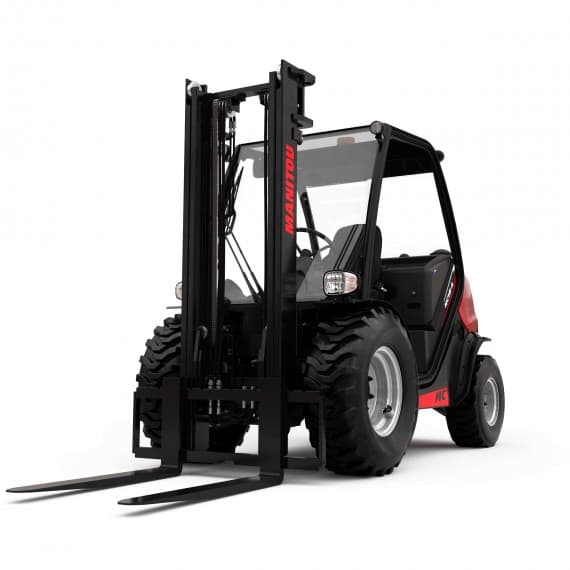 Manitou reckons it has reinvented the rough-terrain forklift. The company's new MC18 truck is a compact unit with an overall width of 1450mm, allowing it to manoeuvre into restricted spaces.
The MC18 truck provides optimum visibility for operators during handling operations with its panoramic glazed roof with no metal structure. The roof comprises a lamination of two tempered glass sheets separated by a plastic film, which protects the operator from falling objects and meets the requirements of ISO 6055 (FOPS) safety standards.
The cab features a novel "double-skin" cover combining a tough, rigid section and a flexible insulated section, reducing the cabin noise level to just 79dB (compared with the market average of 86dB).
The MC18 has a ground clearance of 300mm, which is reckoned to be the highest for a compact truck, giving it more versatility on all types of ground, and improving obstacle clearance. The truck can also be switched between two- and four-wheel drive without interrupting operation.
The four-wheel drive mode provides maximum driveability and traction, but by switching to two-wheel drive the truck can reach its maximum speed of 25km/h while also reducing fuel consumption by 12.5%.
Manitou Australia
02 9517 3174
www.manitou.com