ROTARY LIMIT SWITCH IS A TOUGH ONE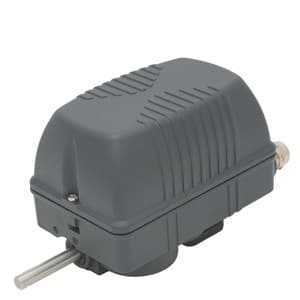 With its heat-resistant and waterproof aluminium casing, the TER TOP is the most robust rotary limit switch from Motion Technologies.
This switch can be configured with many arrangements with up to 12 switching circuits that can be set in different positions and one or two potentiometers for position control. The combination of internal worm and helical gears allows for smooth operation with ratios up to 9400:1.
With its operating temperature range from -40 to +80°C, the TER TOP rotary limit switch is suitable for most applications where rotary motion is involved. These range from garage roller doors and turning motors on and off to heavy-duty industrial equipment.
Motion Technologies
02 9524 4782
www.motiontech.com.au