ROOFTOP SOLAR SYSTEM CLOCKS UP A GIGAWATT-HOUR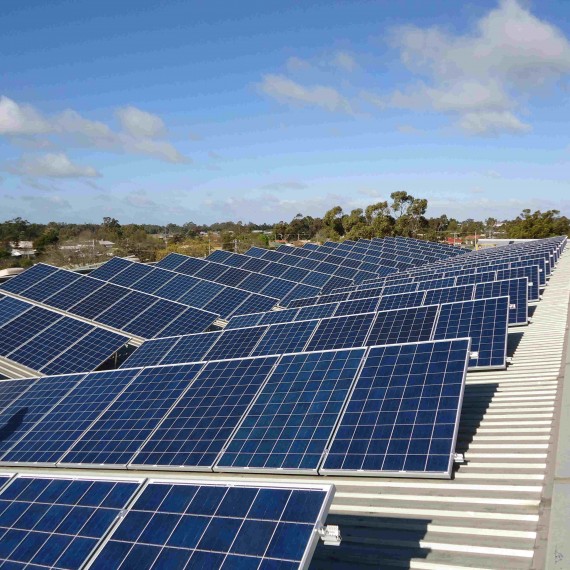 Privately owned and operated packaging machinery manufacturer Foodmach was one of the earlier industrial adopters of renewable energy, and its factory in Echuca was fitted with a 100kW solar system by Norlec Solar in 2013.
To date, the system has yielded 1GWh of energy, representing a reduction of more than 700t of CO2 emissions (which is roughly equivalent to a petrol car travelling 3.5 million kilometres).
And on a local basis, the electricity generated would be enough to power the 5900 plus houses in Echuca for nearly a week.
The installation comprises 400 solar panels on 5400m2 of factory roof, and it has saved around 44% of the total electricity drawn by the business in its manufacturing operations.
LED lighting was also installed throughout the premises in 2013, which has saved around 30% of previous electricity usage for lighting.
According to Foodmach CEO Earle Roberts: "We installed the panels and LED lighting in an effort to reduce our carbon footprint and mitigate ever-increasing power costs.
"Foodmach is committed to the sustainability and competitiveness of our products. We're constantly looking for ways to reduce emissions and improve energy efficiency."