RONSON GEARS CELEBRATES 60 YEARS IN AUSTRALIAN MANUFACTURING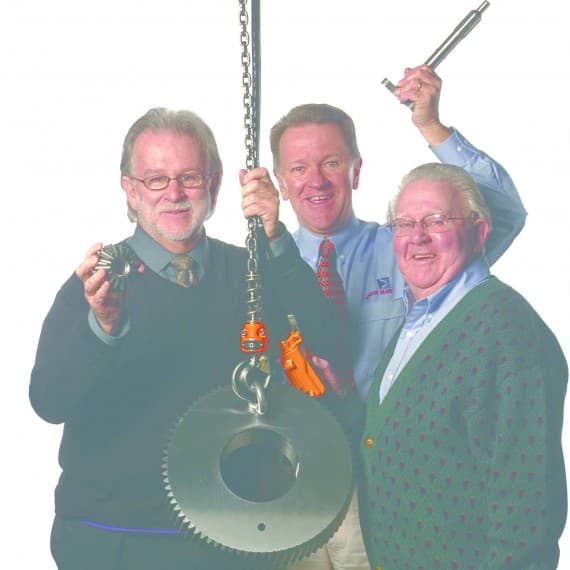 Australian gear manufacturer, Ronson Gears, is a manufacturing industry success story. 
It has been in business 60 years and faced some tough challenges on the way.
From humble beginnings, Ronson Gears is now a leading manufacturer of machined components and gears boasting an extensive high quality range.
Proudly Australian, with an international reputation for quality and first-class customer service, Ronson Gears manufactures machined components and gears for diverse industries including aerospace, agriculture, automotive, defence, energy, medical, mining and rail.
This family-owned Victorian company vows to continue its long established focus on quality and customer service to ensure its continued prosperity.
When Ronald New opened a small workshop in suburban Melbourne in 1954, he set about providing a quality service that set the foundations for the modern company.  Ronald named the company Ronson – in the hope that one of his son's would carry on the business and today, brothers Gordon and Terry New agree that his foresight was, on many levels, uncanny.
According to managing director Gordon New, Ronald's focus on quality and customer service earned the small company a reputation for innovation and excellence, which has continued on into the present. 
When Gordon and Terry New took over the company's management, they realized the importance of a global outlook – in all areas of the business – and they insist that this international focus has had the most significant impact on shaping Ronson Gears' growth ever since.
It was this international outlook that led to Ronson Gears' decision to invest in state-of–the-art equipment, which has been a cornerstone of the company's sustained success.  
According to Gordon, the purchases that stand out were the Gleason 125 CNC Hobber in 1996, the first of two CNC Hofler Gear Grinders in 2002 and the Wenzel GearTec gear measuring machine in 2004.
These investments gave Ronson Gears the ability to deliver standards of service not previously available in Australia and the subsequent recognition from customers cemented their international reputation as a quality gear manufacturer.    
At the same time, there's been broader recognition for the company within the industry through formal accreditation processes. 
The most recent recognition happened earlier this year, when Ronson Gears was awarded accreditation to AS9100C Quality Management System Standard (Aerospace), paving the way for its expansion into new markets internationally.
According to Gordon New the accreditation remains one of the company's major achievements in terms of its potential benefits.
"The AS 9100C accreditation is international recognition of the standards we work to," Mr New said. "And we're very proud of the fact that we earned our first formal accreditation – the ISO9001 – back in 1998." 
The same sustained effort that earned the company these formal accreditations is evident in Ronson's Continual Improvement (CI) program.
With the assistance of the Federal Government's Department of Industry the company is about to commence the Supplier Continual Improvement Program (SCIP).   (The program is designed to accelerate the competitiveness and raise the performance of individual Australian companies.) 
Today, Ronson Gears strives to ensure every machinery purchase, every customer order and every decision is tailored towards the company's and customer's future well being.
As part of its strategic planning, Ronson Gears has recently commenced a Succession Plan which sees long standing and proven key staff joining the management team to guide the company's future direction. 
Everything is in place for this company to continue to set itself apart as a quality supplier on the international stage.   
Ronson Gears
Ph: 03 9276 8900