ROLLING BACK THE YEARS FOR THE SYDNEY TO HOBART RACE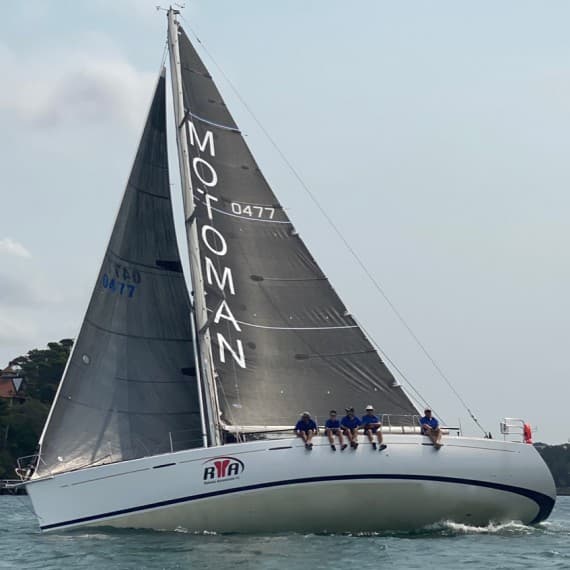 When the flotilla leaves Sydney Harbour on Boxing Day for the 75th annual Sydney Hobart race, one particular yacht crew will be fulfilling a promise they shared 25 years earlier when they finished the 50th running of the event.
Kioni – Robotic Automation is a 48ft-long Beneteau 47.7 (and one of six among the field that will comprise around 160 boats). And to say that it will be carrying a lot of experience might be something of an understatement. While not all of the 13-strong crew were on the 50th race, they do have an average age approaching 60, and the most senior among them will be celebrating his 70th birthday on arrival in Hobart.
Like the crew, the boat is not exactly new. It was acquired by the syndicate as recently as May 2018, and has been completely rebuilt from the keel up. According to skipper Paul Jenkins: "There is not much that has not been replaced on Kioni, but she now presents as a racing yacht arguably better than ever before."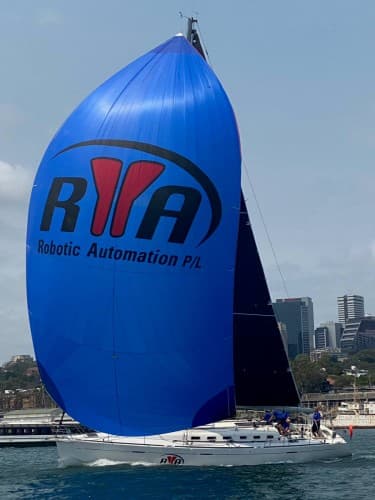 However, it is the 13-strong crew that has the greatest experience, with some 24 Sydney to Hobart appearances between them. These include Robotic Automation Managing Director Colin Wells, who gained naming rights for the yacht with the sponsorship of a full suite of sails bearing the name of the Motoman Robotics brand represented in Australia by Robotic Automation.
Wells himself is an enthusiastic ocean yachtsman and previous Sydney to Hobart participant. He says: "There's something rather unique about this yacht and this crew, and I'm really looking forward to the race – especially as we're in a competitive class."
Skipper Paul Jenkins agrees, and outlines his ambitions: "The goal is to get all 13 crew safely to the finish line – and to be the first 47.7 to cross it," he says.