Roland DG opens new creative centre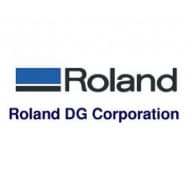 Roland DG Australia, a leading provider of dental milling, 3D engraving and milling technologies, has opened the doors to a new Dental and 3D Creative Centre at its Sydney Headquarters at Frenchs Forest.
Officially opened at the company's recent 25th Anniversary Open House event, the new facility will play a major role in expanding Roland DG's presence in the Dental and Manufacturing industries throughout Australia, New Zealand and the ASEAN region.
The state-of-the-art Creative Centre features Roland's full range of engraving and milling technologies, including the popular EGX Series of engravers and MDX Series of milling machines.
A major focus of the new facility is on Roland's Easy Shape Dental Solution and the DWX range of dental milling machines including the DWX-50 and the newly released DWX-4.
Drawing on 20 years of proven milling technology, Roland's open architecture dental solutions enable laboratories and technicians to consistently produce precision prosthetics every time.
Roland Easy Shape offers market-leading products, high-quality materials, and sophisticated, cutting-edge technologies that deliver precision results.
In addition to the full range of equipment set up for live demonstrations and product development, the new facility has an adjacent training room that is equipped to hold interactive training sessions and seminars.
An array of application samples are also on display, aimed at providing inspiration and showcasing the full potential of what can be achieved with Roland machinery.
The new Dental and 3D Creative Centre is open from 9am-5pm.