THE ROCKFACE ALWAYS EXPOSES INVALUABLE GEMS
04-10-2016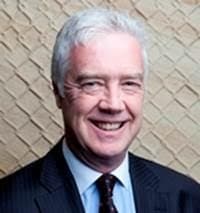 Pete Jeans is the COO of strategic growth project leader SMO Sydney.
The gems at the rockface are those simple things that can save and make you money.
You're the CEO, the MD, the GM, or the boss, and you're accountable for results.
If you don't ensure profitable growth, customer success, safety, corporate social responsibility and a whole lot more, the consequences aren't good. And the buck stops with no one else, just you.
So how do you overview the important dynamics? How do you keep up with all the little details, emerging customer needs, and opportunities to be disruptive through new customer engagements, or innovative business models that could change the future for you?
When was the last time you had a flash of insight? A WOW opportunity that emerged from working at the rockface?
The Australian Bureau of Statistics in their 2014/15 release – Innovation in Australian Business (ref: 81580DO008_2014/15) -- published some interesting data.
In manufacturing, it appears from their data that the most important driver of innovation in the competition, demand and market-related reason space is profit-related reasons.
But the second most important driver was "be at the cutting edge of the industry."
In my opinion, you don't get to be at the cutting edge unless you have damned good market, competitor and consumer/user consumption-trend scanning processes in place first. And then, go looking.
Professional director and seafood industry leader Grahame Turk, A.M. says "I've always believed in leading from behind, unless you are going through a minefield when you should be at the front."
"When you are supporting from the rear, listen to those up front. They see things you can't see. Spend time with them and you will be rewarded by gems that sometimes they don't even recognise."
"In my management career I have had incredibly valuable advice from machine operators in the factory, front line salespeople, design engineers, truck drivers, receptionists........the list goes on. Just make sure you listen, not just hear."
Harry Petropoulos, Director at performance consultants' redPILL – says "during the past 30 years, I've had the privilege of meeting and working with some exceptionally talented people."
"These people have tended to come from vastly different backgrounds; have operated across a spectrum of professions and/or industries and have delivered enormous value to their respective organisations and contributed to their wider community in a variety of ways."
"We've all met people like these. Sometimes they're in leadership positions but more often than not, they're in 2IC or customer-facing roles, buried deep in the engine room of the business, doing real work; their finger always on the prevailing pulse of the organisation; their behaviour constantly modeling the firm's values and guiding principles."
"While they may not get the big bucks, they are typically the backbone of their organisation. And they know what's important to the company; they know where the gems are buried'" he concluded.
Personally, as Chief Operating Officer at strategic mission-critical growth-project leader SMO Sydney, I feel that there's nothing like working at the rockface to pick up ideas that potentially morph into gems to create value for customers.
I've done it. I do it all the time. But that's easy in a small agile best-of- breed organisation. Larger scale outfits make the challenges harder.
Tony Simonsen, Managing Director - Australia & New Zealand - at industry leader in unified collaboration solutions - Polycom says "the coalface is a must for any new leader seeking to understand a new company; or for an existing leader seeking to better understand their customers, partners and market."
"I get as close as possible to the day-to- day activities of my teams without interrupting their rhythm."
This gives me instant insight and access to current and potential customers; and allows me to ask valuable questions around our value proposition."
"Ultimately being at the coalface shifts you to a customer centric organization focused on positive outcomes for all stakeholders," Simonsen said.
Maybe you do this now? Perhaps not regularly, but maybe frequently enough to be engaged sufficiently throughout your organization and market segments, to have a good feel for what's right and what needs reviewing.
My view is that I've been lucky enough to work for leaders who made a point of getting involved in downstream customer engagement activities. Simple stuff.
Sales promotion. Key customer presentations. Discussions with major specifiers. All fundamental opportunities to listen and learn, watch and absorb, question and confirm.
I reckon we all have a responsibility to work at the rockface from time to time; in the field, in front of customers, inside factories and processing plants.
The added-value from investing some time alongside the troops means you can experience feedback first-hand as well as the frustrating anomalies and fix them quickly.
Odds on, your competitors' senior management are in the trenches already.
Are you?