Published 07-04-2021
| Article appears in April 2021 Issue
Robust procurement strategy is essential for local manufacturing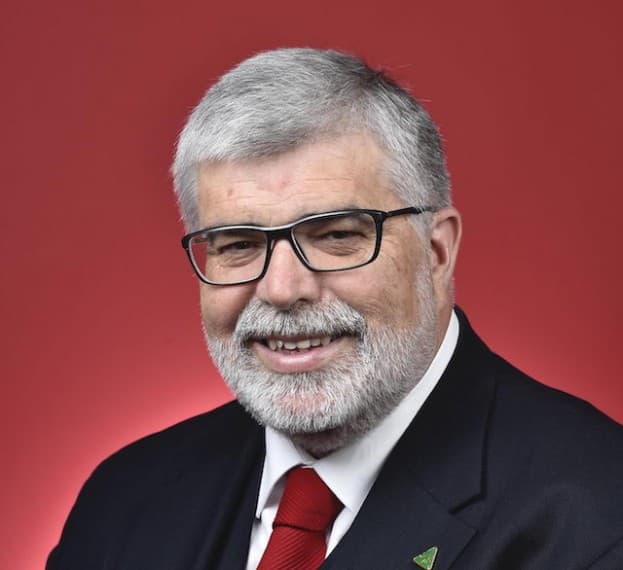 When the pandemic forced the Morrison Government to accept the importance of manufacturing, we began to hear a lot about the need to build sovereign capabilities in Australian industry.
The Government still uses that rhetoric. The problem is that it doesn't seem to be happening.
One of the most effective means by which the Government could match its words with deeds is through procurement policy.
Under good procurement guidelines, Government departments and agencies, and Government Business Enterprises (GBEs), are required to consider sourcing their equipment from local producers.
That doesn't mean that an Australian product must always be chosen. But it does mean that price alone should not be the sole determinant of what product to buy.
If an Australian manufacturer is selling products at slightly higher price than a foreign competitor, buying Australia would still be a better investment if it means getting goods of superior quality.
And, producing superior products with superior local materials is what builds skills in the workforce – it creates the sovereign capabilities we keep hearing so much about.
So, you'd expect that a GBE like Snowy Hydro would be keen to buy Australian whenever the procurement guidelines indicate that would be the best option.
But it isn't what's happening at Ryan's Corner, near Port Fairy in Victoria, where the Danish firm Vestas is building a wind farm.
In March, Vestas cancelled a contract with the Portland engineering company Keppel Prince to build wind turbines for the Ryan's Corner project.
The turbines would have been constructed from steel made in Port Kembla by Bluescope. But now they will instead be built in Vietnam, from what industry sources say is below-cost Chinese steel.
This highlights another problem, in the way our trade agreements are used to undermine Australian sovereign capabilities because goods can be transhipped across borders and get tariff concessions.
In this case the steel is said to be much cheaper than Australian steel, but it would only be two per cent of the total cost of the project. For Australia, the imported steel is much more expensive in the long term.
Vestas's decision resulted in 42 Australian workers losing their jobs, and Keppel Prince – the only wind turbine manufacturer on the Australian mainland – is struggling to find replacement contracts.
Snowy Hydro's role in all of this is that the GBE is effectively underwriting the Ryan's Corner wind farm – it has agreed to buy 70 per cent of the electricity generated by the wind farm.
The wind farm would not exist without Snowy's involvement.
Yet, when I asked Snowy executives about this at Senate estimates, they admitted no responsibility for what has happened.
Previously, Snowy had supported construction of a segments factory at Apollo Flat in NSW, using Australian materials.
But Snowy Hydro's CEO, Paul Broad, rejected the suggestion that it should have insisted that Vestas do the same at Ryan's Corner
"We know nothing about wind farms – how they're built or where they're manufactured", Mr Broad said.
Mr Broad said that Snowy Hydro would only be buying the output from Ryan's Corner, and was not bound by the Government's procurement rules.
In the same hearing, I asked Senator Zed Seselja, the Minister representing Energy Minister Angus Taylor, whether it was Government policy to use local steel in the construction of wind farms, as it is in shipbuilding. Senator Seselja's response was that he would reply later in writing.
That is disturbing, because he ought to have been sufficiently well briefed to be able to reply immediately, and because it leaves Keppel Prince and the 42 workers who have lost their jobs in limbo.
Australian steelmakers and Australian manufacturers who use steel products are familiar with the threat to local industry caused by dumped products.
Ryan's Corner is shaping up to be the latest example of what happens when price alone guides the choice of materials in construction.
Wind turbines and other renewable energy projects are transforming the way we live, and the way the world does business.
Why would we not want Australian materials and Australian manufacturers to be involved in such projects?
If the Government's procurement rules do not require the use of local steel in wind farms, they should be amended.
Otherwise, the Government will continue to be all talk and no action in building sovereign capabilities.
Kim Carr is a Labor Senator for Victoria and a former minister for innovation, industry, science and research.