ROBOTS IN CO-PILOTS SEAT TO ENHANCE PILOTING EXPERIENCE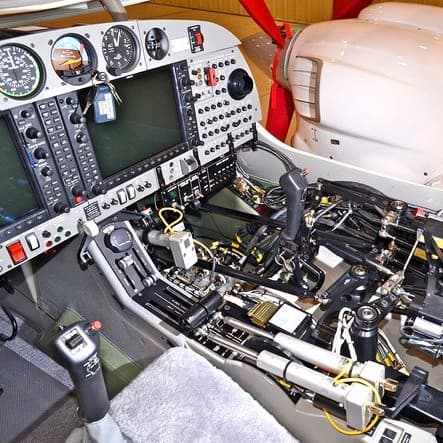 The test pilot for Aurora Flight Science flew a small aircraft and gave the controls to his new co-pilot, an array of machinery that bolted to the steering and pedals of the right side of the plane.
A pilot at a command centre on the ground sends instructions to the "co-pilot" who consists of a trio of computers at the small aircrafts rear and a web of small rods and wire, the co-pilot takes over the plane following instructions from the command centre.
A flight demonstration by the Pentagon's Defense Advanced Research Projects Agency was the first of their new project ALIAS.
ALIAS, which stands for "Aircrew Labor In-Cockpit Automation System", was designed and created by Dr. Daniel Patt an aeronautical engineer whose aim is to extend the relationship between humans and robots having them work in the same environment.
Dr Patt, along side other technologists have taken to create this alternative method rather than having robots replace all human operations.
The project looks at enhancing the relationship rather than automating it, and ensuring that a robot that can be fitted for a variety of aircrafts in the space of a day.  The systems created must maintain the ability to fly a complete mission from take off to landing to be deemed a success.
A project manager for the Aurora Flight Sciences and a ALIAS developer, Jessica Duda, said "What we would like to do is use the humans for what the humans are really good at and the automation for what the automation is really good at,"
When the hardware for the robot is complete, the installation process will be minimized and will assist in equipping a variety of jets and planes with the robots.
According to an Aurora engineer the current checklist often goes unused by the pilots, the new technology in ALIAS is developing a way to turn these control into a more ergonomic and natural process.
The system is hoping to watch over all cockpit operation and with a range of sensors and cameras it will be able to alert the pilot to any unrecognized changes.