ROBOTS ARE VERSATILE CLEANERS
16-05-2017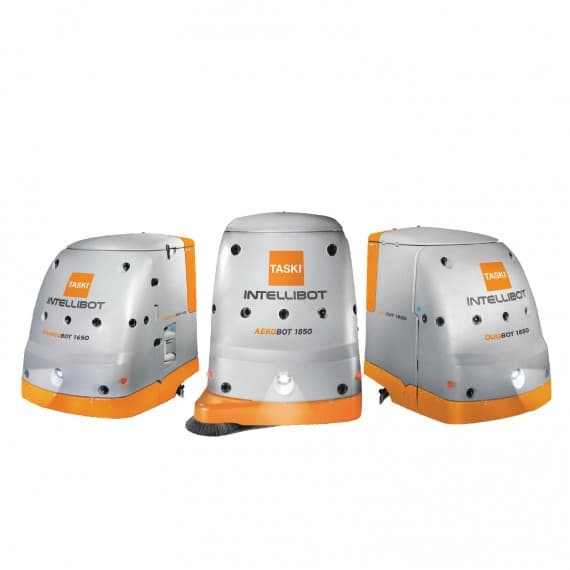 One of the more innovative cleaning systems on show at the recent ISSA Expo in Melbourne was the TASKI Intellibot range of auto-scrubbers and vacuum cleaners. These robot devices offer great versatility by allowing the operator to quickly switch between manual cleaning and hands-free cleaning at the push of a button.
The units are easy to control using a touchscreen interface, allowing the operator to walk away and work in other areas while the floor is cleaned.
Incorporating as many as 19 sensors, each robot has a 360-degree view of its surroundings, and this allows it to operate and clean on its own. Sensors detect any obstacles, including people, stopping to let them pass before proceeding. It also stops at stairs – avoiding unnecessary spills!
Three cleaning options are offered: Area Clean for hallways, conference rooms and aisles 1.8-18.3m wide; Spot Clean for a defined distance ranging from 6.1 to 60.7m in one direction; and Map Clean for more complex layouts.
Sealed Air Diversey Care Australia
02 9757 0300
www.taski.com