ROBOTIC MATERIALS HANDLING BOOSTS SAFETY AND PRODUCTIVITY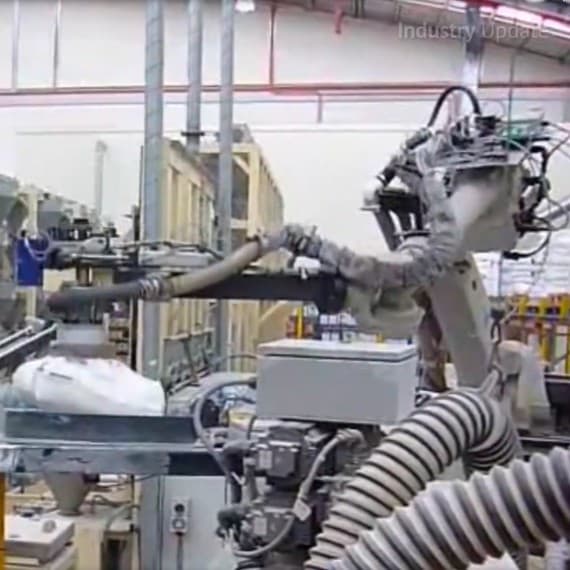 Robotic materials handling systems take safety and productivity to another level while reducing the risk of injury to the human workforce.
Robotic Automation has designed and installed robotic materials handling systems in countless different industries. And in the majority of cases these systems remove manual handling risks while increasing throughput.
From a simple robot system for transferring materials between conveyors that removes the risk of repetitive strain injuries from the workforce, to automated handling of ingredients in a hazardous work environment, and even dealing with molten metals, Robotic Automation's materials handling systems both improve productivity and remove the need for the human workforce to be exposed to the dangers of manual materials handling.
Robotic Automation
1300 552 333
www.roboticautomation.com.au