ROBOTIC CONSTRUCTION AND FLEXIBILITY
04-05-2016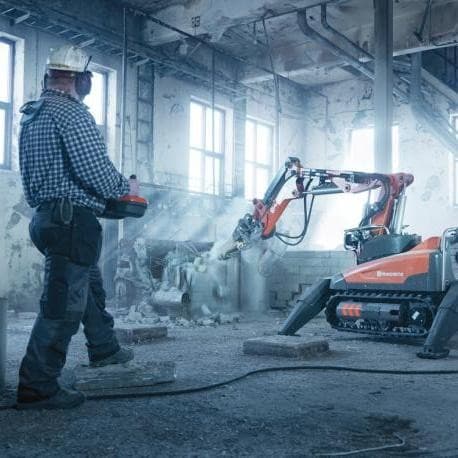 Image Credit: BC+D Network
Automation is evolving, as robots move from the controlled environment of the factory floor to the open and unpredictable construction site.
Beginning to fill the jobs that are dangerous, tedious, or just plain impractical for humans to do, the robotics industry is poised to make great leaps into construction. This has some workers concerned, as the machines appear poised to take a great deal of jobs off the market.
Entirely automated production is a long way off from reality, however, with the biggest growth being in machinery that works with people more efficiently than an unaided worker. Upcoming developments appear to lean towards the extension of human jobs, rather than the replacement.
Exo-skeletons that make lifting safer, bricklaying arms that can be controlled from a distance, and 3D printers that manufacture components on-site: all of these still require human programming, design, assistance and supervision.
Hopes are that developments like these will extend the career lifetimes of workers in labor-intensive roles, reducing the cumulative health impact of a physically high-stress workplace.
Robotics has a long, long way to go before it will begin to make human construction labor redundant, and we can feel comfortable integrating robotics into our workplaces in the knowledge that it is going to extend our working capabilities, not reduce them.