Published 23-03-2021
| Article appears in April 2021 Issue
Robotic automation used in prefabrication for modern building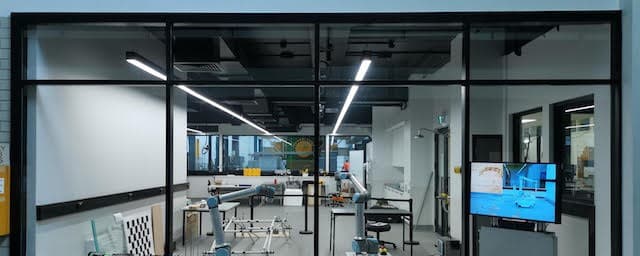 A one-of-a-kind facility centred on the development of modern structural assembly and construction automation is in the pipeline following an injection of more than half a million dollars of funding.
The Australia Research Council grant to Monash University was made possible through the Linkage, Infrastructure, Equipment and Facilities (LIEF) program.
The ground breaking research initiative, which aims to improve quality and productivity through robotic technology, is led by Professor Yu Bai.
The interdisciplinary team from seven Australian universities is expected to design a flexible and adaptive space for a team of collaborative robots, in an interactive environment to achieve automated prefabrication, assembly and building.
This will transform the current labour-intensive construction industry to one that uses highly automated and accurate prefabrication processes, with significant benefits to the economy and worker safety. 
Team leader Professor Bai says many industries, such as manufacturing and transport, had adopted automated practices to speed up, optimise and economise production.
"The construction industry was lagging and not yet taking advantage of such technological advancements," explains Professor Bai.
Robotic technology had made significant progress in a number of industry domains in recent years and construction could benefit from this advancement, he said.
The use of robotics had become a game changer, as had been the experience within industries such as aerospace and automobile engineering.
The facility builds on extensive work by the professor and his team on modular construction and composites for construction. In combination with robotic technology, the result can be faster, more precise, of lower cost and have higher production outcomes for the prefabrication process.
Professor Bai says it will mean the transformation of "on-site prototype construction to made-to-measure structural production and the elevation of prefabrication and off-site manufacturing into automated processes".
Automating traditional construction approaches can also remove exposure to what may be hazardous work environments for workers.
The facility will feature structural design for manufacturing and assembly, lightweight structural materials and connections, construction planning and safety, sensing and monitoring, building information modelling and digital asset management. 
It will also "optimise structures and assembly, using automation and informatics, robotic systems and human-robot interactions".
Professor Bai is a Professor of structural engineering at Monash University. His research centres on structural systems through modern building technologies, using modular and robotic construction, with the use of material advantages such as fibre reinforced polymer composites combined with concrete, steel and timber.