ROBOT EQUIPMENT CONFIGURATOR SPEEDS E-CHAIN SPECIFICATION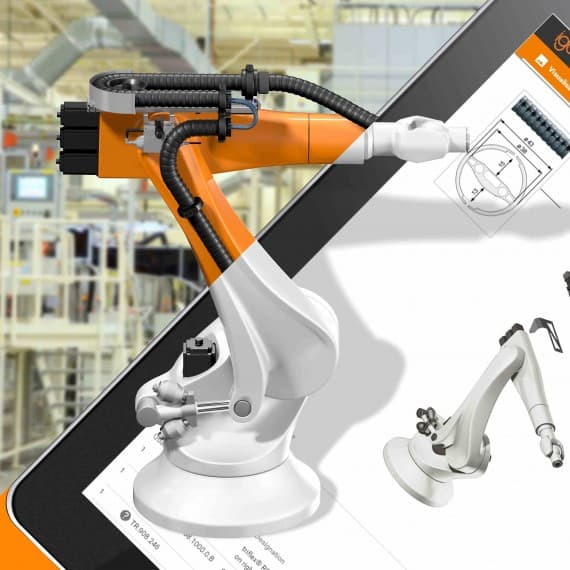 Specifying the correct energy supply system for an industrial robot can be a time-consuming and error-prone process. But now igus has come up with an online robot equipment configurator that simplifies the process.
Industrial robots capable of high-speed three-dimensional movement need energy supply systems (e-chains) to protect cables and hoses during these highly dynamic movements. But this is not a one-size-fits-all solution, and protection is only guaranteed if all the components are matched to the correct robot model.
The igus robot equipment configurator allows users to quickly find the right system based on the triflex R igus energy chain available from Treotham. Easy to install and easy to fill, this multi-axis energy chain protects moving cables on the robot in all directions and thereby increase service life. The free online tool can be used to find the ideal system for more than 400 models of robot available.
Once the user selects the robot manufacturer, type and model of robot, the configurator shows visualisations of the robot and components of the energy supply system. The next step is the choice of a retraction system, which keeps the energy chain under tensile stress, to avoid looping and protect against damage. The user then configures the triflex R e-chain type and the size.
The configurator automatically creates a list of all the components of the energy supply system as well as producing CAD models of the components and a PDF report of the configuration.
Treotham Automation
1300 65 75 64
www.treotham.com.au