ROBOT CONTROL SOFTWARE GOES MOBILE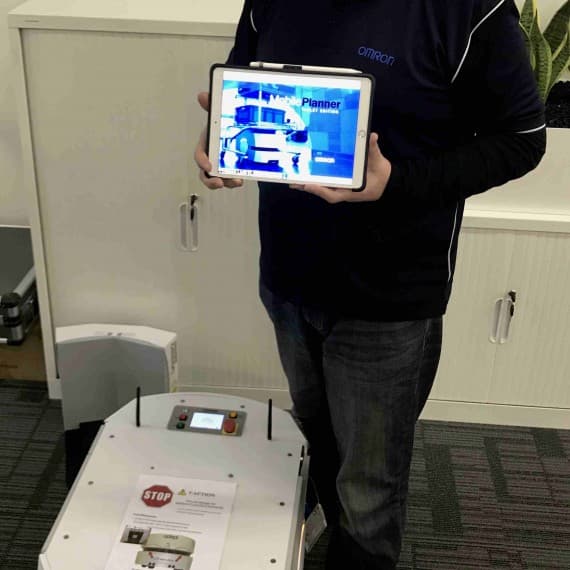 Omron has developed a tablet edition of its MobilePlanner control centre software, providing users with a portable monitoring and control user interface tool for its LD mobile robots.
The free-to-download MobilePlanner Tablet Edition app for either IOS or Android makes it easy to track and trace the LD mobile robots on the factory floor. The software allows users to connect to Omron's Enterprise Manager and view the status of all robots in the fleet. They can also manually drive robots or initiate a map-making process to determine a specific route.
MobilePlanner Tablet Edition gives easy access to data such as robot coordinates, robot laser readings, job queues and status alerts. It also gives access to data on battery levels and travel speeds, and enables navigation using a facility floorplan.
Omron also offers a PC edition of MobilePlanner, which provides full configuration and control capabilities for Omron LD mobile robots, Enterprise Manager with map editing and job administration.
Omron Australia
1300 766 766
www.omron.com.au