ROBOT ARMS CONFIGURED ONLINE
08-06-2017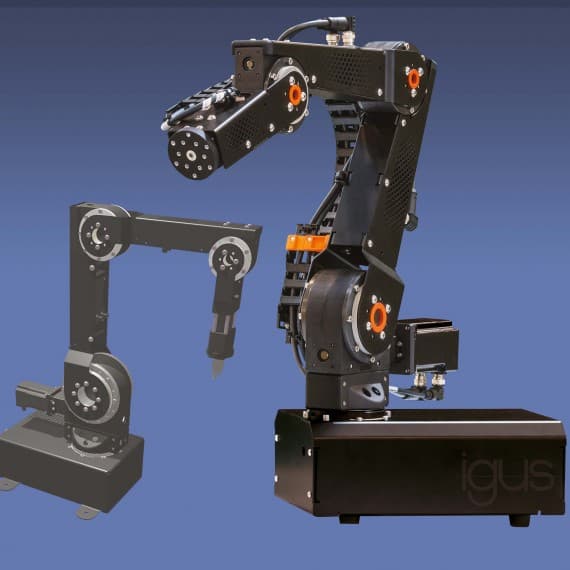 German motion plastics specialist igus has expanded its robolink robotics platform with new components and improved design software. Users can now configure their desired robotic arms online, creating robotic solutions with greater freedom of movement, higher stability and up to 8kg load capability.
Available in Australia via Treotham Automation, robolink robotic arms leverage igus' expertise in lubrication-free and maintenance-free plastics, so that users can assemble their systems individually from joints using a wide variety of gears, motors and connecting elements.
A range of control elements is available, allowing users to specify the best control system for the application.
The finished design can be delivered either as a fully pre-assembled articulated arm or as a kit to enable further integration.
Using the new robolink designer interface, customers can select their specific components step by step using an intuitive CAD interface, thus enabling them to configure their robotic arm quickly and easily from the first axis up to the tool. Following the configuration, a parts list and a direct production request are issued to igus.
Treotham Automation
02 9907 1788
www.treotham.com.au