Roadshow to explain new global packaging standard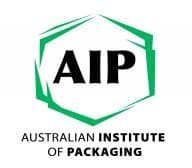 The Australian Institute of Packaging (AIP) will conduct a series of roadshows next month to explain the new BRC global standard for packaging and packaging materials and how it affects industry. 
The free roadshows, to be held in Brisbane, Sydney and Melbourne, will guage the need for a new training course to assist management and staff.  
The new global standard packaging materials for packaging and packaging materials specifies the safety, quality and operational criteria to fulfil obligations with regard to legal compliance and protection of the consumer. 
The standard applies to the manufacture of packaging and packaging materials used in filling operations and to packaging and packaging materials for cosmetics, toiletries and other consumer products and materials. 
The roadshow will give attendees a brief introduction to the Global Standard and its requirements and objectives.
The roadshow is a must for manufacturers of packing materials as well as:
Those responsible for purchasing, specification preparation.
Designers, printers.
Users of packaging, materials.
Appropriate representatives of companies supplying private label ('house' brand products) 
Companies employing 'accreditation and certification' procedures.
Retailers/wholesalers.
The roadshows will be held on the following dates:
Sydney Tuesday, April 17
Brisbane Wednesday, April 18
Melbourne Thursday, April 19.