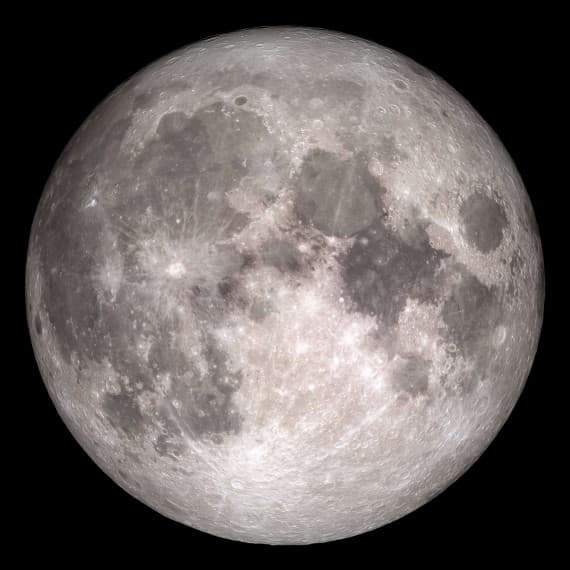 CSIRO is shooting for the Moon this week at the 18th Australian Space Research Conference on the Gold Coast with the launch of an industry roadmap designed to encourage the development of the technological expertise to help to establish a human base on the Moon.
The report, "Space: A roadmap for unlocking future growth opportunities for Australia", was launched at the conference by the Minister for Industry, Science and Technology, Karen Andrews, together with CSIRO Chief Executive Dr Larry Marshall and Dr Megan Clark, Head of the Australian Space Agency.
Minister Andrews introduced the roadmap by saying that "Australia's space industry is poised for growth - and it couldn't have come at a better time."
The roadmap identifies key technical areas that need to be developed to pave the way for a Moon base. These are: autonomous robotic systems; in-situ resource utilisation; habitat and life support; and power and propulsion.
"Our space roadmap charts a course for economic growth using space, and champions a new era of space exploration to inspire our children with the power of science to make the 'impossible' possible," said Dr Marshall.
"Our existing space industry is built on a foundation of trust earned 50 years ago when we enabled the world to see mankind touch the Moon – that kind of inspiration is a key ingredient in supercharging growth in new industries, new jobs, new STEM talent and developing a dynamic nation where the sky is no longer the limit."
Dr Clark added: "This Roadmap introduces some key scientific opportunities which Australia can utilise to drive engagement and growth across the space value chain."
"Together, the Australian Space Agency, CSIRO and other key partners will drive the full potential of our nation's capabilities and competitive advantages, optimising our R&D opportunities and targeting growth across the space value chain to build a space sector of which all Australians can be proud."