Roadmap for Entry Level Mining Jobs in 2015
25-03-2015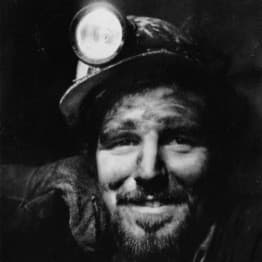 While jobs within the mining industry have declined over the past several years, they are still in high demand because the entry level jobs pay very well. If workers wish to break into the mining industry in 2015, they should get a head start on classes, screenings, and certifications to improve their chances of getting hired.
Can those who are seeking a mining job simply take a specific group of classes, and then land a job? Unfortunately, this is not the case. The mining industry spans the entire country of Australia, changing the requirements and specifications for each position. However, there is a general list that prospective candidates can follow. Once they dive into the search a little deeper, they may discover additional courses or training that are helpful to the industry or area they are most interested in. 
NPC Certificate
A National Police Certificate may be required to begin working for a company, and an application can take up to 15 business days to process. An application can be downloaded from AFP.gov.au 
Safety and First Aid
According to Safe Work Australia, work health and safety in the mining industry is regulated by all states and territories. Even with entry level positions, employers are looking for a candidate that is qualified to work on a mining site. Training in CPR and basic First Aid will stand out on an application. 
White Card
Construction workers in Australia are required to obtain a White Card (formerly referred to as a Blue Card) through a Registered Training Organisation. Once the training is complete, there is no mandatory requirement for repeating the training.
High Risk Work Licences
According to Safe Work Australia, High Risk work licences are required for jobs that involve scaffolds, dogging, rigging, cranes, hoists, elevated platforms, forklifts, boilers, and other heavy equipment. Aspiring mine workers can advance past other applicants by taking classes geared toward the licence. This is a nationally recognised licence, and classes such as EWP (Elevating Work Platform) training, forklift training, working at heights training, can count toward a High Risk Work Licence.
Mine Workers Health Surveillance (MWHS) Test
Previously referred to as the MWHS Surveillance Card, this test involves hearing and lung functions for mine workers. Although this test is no longer required by regulatory organisations, some employers still require a pre-employment health assessment. Applicants may want to check in with the companies they are most interested in, learn about their pre-hiring tests and reimbursement policies. Applicants should keep in mind that these tests are time sensitive, and results may expire before the hiring process is complete.
HR Licence, Forklift, or Scissor Lift Training
Mining requires the use of many specialty vehicles, and licencing or training may be required. Again, applicants should check in with individual employers to get an overview of what they look for in terms of heavy rigid licenses and training. If an applicant is currently receiving unemployment benefits, they may qualify for a government education grant or subsidy for special license training through the Department of Education and Training.  
A master list does not exist because the requirements for each company and location can vary. Applicants who are hoping to break into the mining industry can get ahead by taking coursework or classes that would transfer across state lines and company borders. In addition to industry training and licences, applicants should also be familiar with the health and safety guidelines outlined by Safe Work Australia. Guidelines can be viewed on http://www.safeworkaustralia.gov.au/sites/SWA, and compare health and safety standards set forth by the different states and territories. 

Author bio: This article was written by Mark Partridge, the Director of Training Course Experts based in Perth. TCE are a Registered Training Organisation offering a variety of training courses for those looking to get into the mining industry.