Published 19-05-2020
| Article appears in April 2020 Issue
ROAD TO RECOVERY PAVED GREEN AND GOLD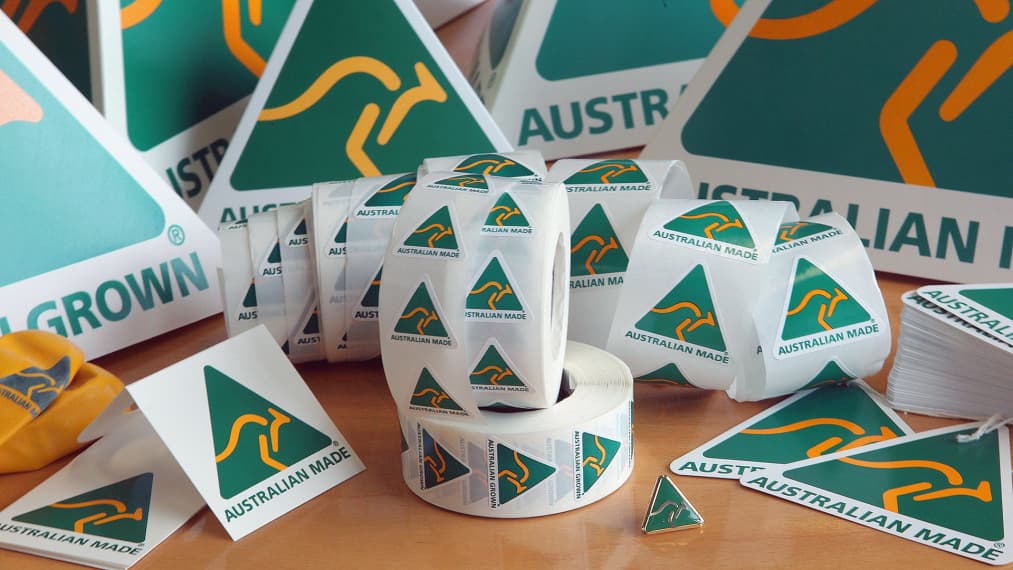 The adoption of "buy Australian first" procurement policies is top of the Australian Made Campaign's (AMCL) agenda as Australia slowly but steadily walks the road to recovery from the COVID-19 pandemic.
While the federal government has committed support for the local manufacture of critical supplies, AMCL chief executive Ben Lazzaro believes more can be done.
"There is an opportunity for federal, state and local governments, as well as Australia's business community, to take the lead and put policies in place that prioritise genuine Aussie products for major projects, supply contracts and everyday consumables," he says.
"Reinvesting in local industry and local jobs through sustainable purchasing policies will go a long way towards helping Australia bounce back."
A 2017 survey by Roy Morgan Research revealed that three-quarters of businesses preferred to purchase Australian products, but only 26 per cent had an official policy in place.
"The time is right to transition that preference into written policy," Lazzaro says.
"It comes at a time when there is also increasing awareness of the high quality and safety standards Australian producers must meet, as well as demonstrable value for money over product life-cycles - important considerations for procurement professionals."
According to Lazzaro, the coronavirus crisis has highlighted Australia's over-reliance on imported products.
"It's time to address this imbalance," he says.
At the same time, a spotlight has shone on the value of products made in Australia. Lazzaro says a pro-Australian mood has swept through social media.
"It's never been more advantageous to be Australian or to provide Australian Made products."
That awareness has meant "more eyeballs" on the Australian Made website, which contains a directory of products officially allowed to display the green-and-gold kangaroo logo.
"Throughout March and April, we had an unprecedented number of applications from businesses that wish to use the Australian Made logo on their products, and that's holding steady in May," Lazzaro says.
The road out of the pandemic will be a bumpy one for many, but Lazzaro says there are signs of a positive future for local manufacturing.
"While Australians won't be able to go overseas for a while, domestic holidaying is set to explode. Caravanning and camping are areas of growth, and we'll see demand for the manufacture of caravans, camper trailers and camping equipment ramp up."
Lazzaro says it's important to see the positives of the crisis; that for manufacturing, it's an opportunity to enhance and evolve.
"That evolution has been fast-tracked by COVID-19. Australian manufacturers have pivoted, repurposed, and in the process demonstrated they can make just about anything," he says.
"There's no reason that can't continue."
The Australian Made Campaign will also continue to promote local manufacturers and products, he adds.
"Australian manufacturers produce products made to some of the highest quality and safety standards in the world, while at the same time creating local economic activity and employment opportunities.
"We're here to help those businesses get the most out of being Australian Made."
Businesses seeking to register their products or identify potential Australian product suppliers can visit the Australian Made website (australianmade.com.au).