Published 18-06-2020
| Article appears in June 2020 Issue
ON THE ROAD TO EMISSION FREE BUSES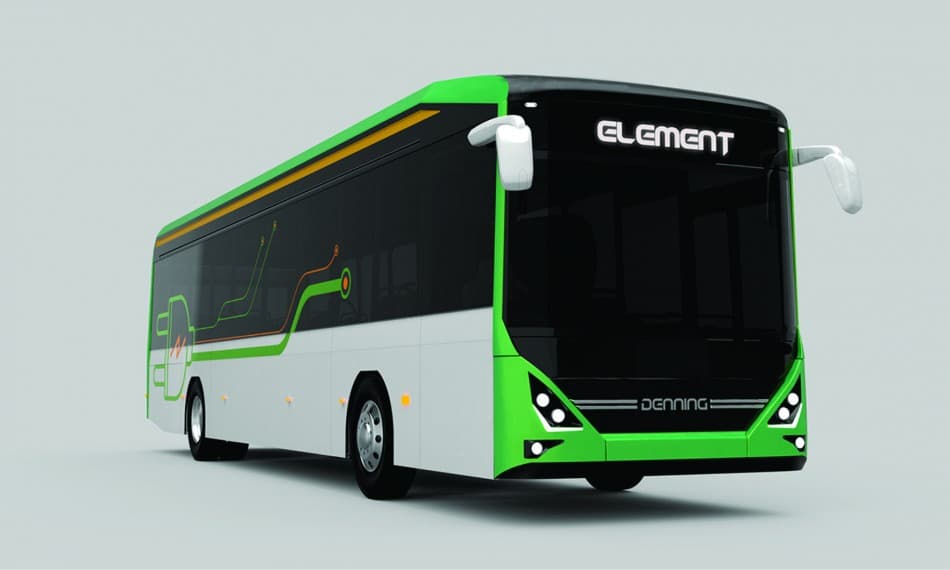 An advanced range of electric buses are set to make Australian roads greener.
The Element electric bus from Custom Denning is a pioneer in terms of battery and electric motor technology. It boasts a 16-hour (300km) recharge-free running time, with a full recharge cycle expected to take approximately five hours through standardised chargers and connection points.
Australia boasts a long and proud history of bus manufacturing. As part of the Dunn Group, Custom Bus Group Pty Ltd, founded in 1950, is one of the earliest Australian bus and coach manufacturing companies.
Now in partnership with Denning Manufacturing after acquisition in 2019, the company has recently expanded its manufacturing facilities at St Marys in Western Sydney.
This combination of industry knowledge, experience and engineering technologies ensures Custom Denning now have the capability to design and produce an advanced range of buses that are uniquely built for Australian conditions and also cater to a broader export market.
Incorporating advanced technology, solid state batteries and other proven electric bus components used by OEMs throughout Europe, the Element electric bus is a revolutionary new project.
Documented trials conducted in excess of 300 million kilometres have clearly demonstrated the validity of performance claims and the environmentally friendly advantage of the Element's batteries. With no nickel, cobalt or harmful solvents, the batteries can be easily disposed of or recycled.
The Element bus is manufactured using a lightweight yet extremely robust stainless steel monocoque chassis combined with a ZF undercarriage/driveline to provide a 25-year dynamic service life.
Durability and reliability are tested using finite element analysis software to evaluate structural integrity of bus design and safety.
The Element manufacturing plant houses the latest state-of-the-art equipment to produce precision laser-cut raw materials with in-house tube and flat lasers along with CNC folding machinery and robotic welding machines.
In addition, Custom Denning have opted to install an energy saving, high performance rotary screw air compressor from Kaishan Australia.
The compressor is a KHE 30-8 package with variable speed control, allowing for precise compressed air supply dependant on the processes in use at any time. This saves considerable energy costs when under low and variable demand.
The air compressor installation includes all electricals and a large ring piping system newly designed to meet the demands for current production and future expansion requirements.
With the Element bus now ready for production, Custom Denning are already looking to the future. The company is working on an even more advanced model, the Element H2, which will incorporate hydrogen fuel cell technology that increases the electric bus range to 500km before requiring a recharge.
The St Marys plant now has the capability to roll out up to 25 buses per month with the new upgrades designed to accommodate production of the new Electric and Hydrogen fuel cell buses from 2020 onwards.
Kaishan Australia
1300 098 901
www.kaishan.com.au