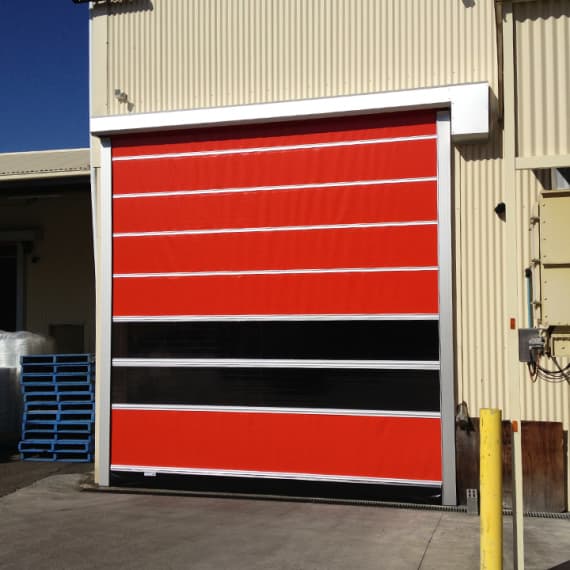 Improving efficiency and maintaining quality climate control for products is an important aspect of the warehousing and logistics industry.
The series RL3000 Rapid Roll Door is custom made in DMF's Sydney factory and is equipped with many options of activation as well as safety sensors.
The RL3000 is constructed using a flexible reinforced PVC door panel, meaning that the doors operate quietly. Also equipped with special wind bars, the door is suited to external openings and wind pressure.
This model door also comes with a PLC controller and encoder door settings, proving the perfect protection for your important storage items.
Unlike slower roller shutter doors, the DMF Rapid Roll Door can achieve high speeds of operation at up to 1.5 metres per second. This enhances productivity for door openings with a high traffic volume.
DMF's advantage in being the door manufacturer is that its design capabilities go beyond the components of a standard door to fully customise the product for even the most demanding application. This can include stainless-steel construction for highly corrosive or clinical environments.
DMF installs these high speed doors all around Australia and also exports to New Zealand, South East Asia and even as far as the United Arab Emirates.
DMF International
1800 281 170
www.dmf.com.au