RJ45 CONNECTORS ARE TOUGH ENOUGH FOR INDUSTRIAL NETWORKING
21-08-2017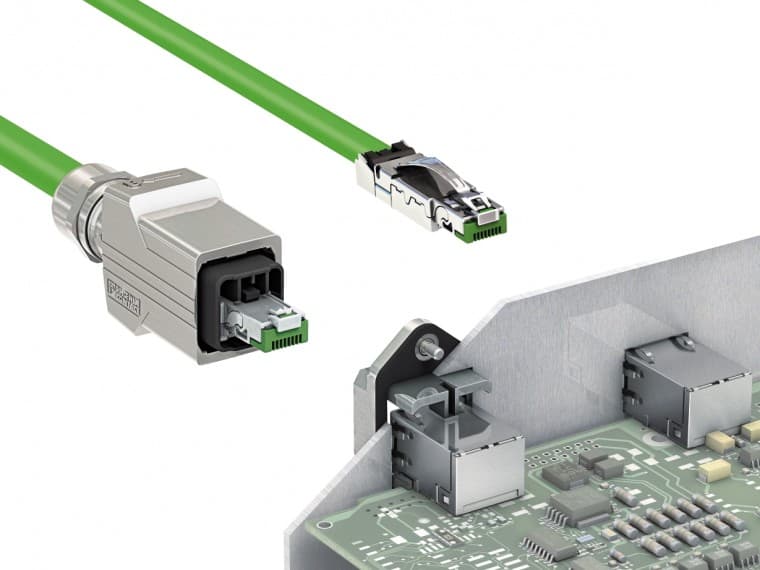 RS Components has a new series of industrial-spec RJ45 connectors from Phoenix Contact. The Phoenix Contact CUC series devices feature a one-piece design that makes them easy to install even in hard-to-reach places.
Featuring version-14 push-pull interlocking, which prevents inadvertent connector removal, the connectors require no special tools to assemble, and boast high shock and vibration resistance. The connectors are also 360° shielded, providing high resistance to ESD and EMI and maintaining data transmission integrity.
The CUC series includes: IP65/IP67-rated RJ45 connector plugs for Cat5e cabling, including straight and right-angle cable-mount options; panel-mounting frames for use with RJ45 connectors; a Cat5e and Cat6a RJ45 STP-shield straight socket insert; and an RJ45 protective cover.
The Phoenix Contact CUC series of RJ45 industrial connectors is shipping now from RS.
RS Components
1300 656636
au.rs-online.com