RIGHT-ANGLE CONNECTORS HELP MATING IN AWKWARD SPACES
07-04-2017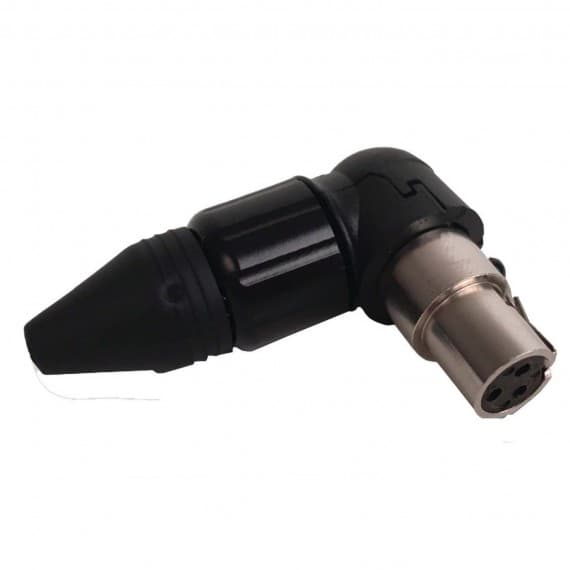 Clarke & Severn Electronics now offers right-angle versions of the Switchcraft Tini-QG (Mini-XLR) range of cord connectors. Both male and female connectors are available with the right-angle option, with three, four, five or six poles.
Ideal for applications where space is limited or awkward, such as equipment positioned in low or high places, the right-angled plug provides a more compact connection and reduces strain on the cable.

The handle can be rotated during assembly to allow for four different cable orientations.
These connectors mate with the existing TA, TB, TRA and TY Tini-QG ranges, and are easy to assemble using chuck-style strain relief.  The standard products accept cable diameters up to 3.8mm, and larger options are available to accommodate cables up to 5.3mm diameter. 
Clarke & Severn Electronics
02 9482 1944
www.cseonline.com.au