Rheem announces restructure with 100 jobs to go
23-06-2014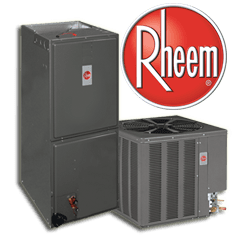 Rheem, Australia's largest water heater and appliance manufacturer, has announced plans to invest $60m to upgrade its Australian manufacturing operations over the next two years.
And as part of a major restructure the company also announced plans to close its Perth based Welshpool factory which employs 150 staff by the end of next year.
The company recently advised the workers at Welshpool of its decision to close that facility, with at least 100 redundancies expected.
Mr Sexton said the company deeply regrets the impact the decision will have on its long serving and loyal employees.
"Rheem will do everything it can to minimise this impact and will take individual and family circumstances into account as far as possible."
A local consultative committee will begin work shortly to identify suitable alternative employment opportunities for those who will be impacted by the site closure.
Rheem will provide support to its employees to enable their transition to alternative roles outside of the company.
Mr Sexton said Rheem would continue to have a strong sales and service presence in WA after the shutdown.
The new $60 million investment will allow Rheem to consolidate manufacture of water heaters at its Rydalmere (NSW) site, which will be supported by specialist product manufacturing units located at Moorabbin (VIC) and Liverpool (NSW).
This will include the installation of state-of-the-art manufacturing equipment at Rydalmere to bring the Sydney plant in line with world's best practice.
"This investment will ensure that we remain globally competitive in the face of a high Australian dollar," says Matt Sexton, CEO of Rheem Australia.
The company was critical of "inconsistent and "constantly changing" state and federal government policies.
Changes to product performance and efficiency, household incentive schemes and the Renewable Energy Target (RET), had all impacted business confidence in the sector and diminished the capacity for local innovation.
"This decision is based on an assumption that regulatory settings for the water heater industry will remain stable for the foreseeable future," says Mr Sexton. "This also includes an assumption that the RET will survive the current expert review."
Rheem employs about 1000 people in its Australian operations. The company has been manufacturing in Australia since 1937 and is the largest producer of water heaters in Australia. Its brands include Rheem, Solahart, Vulcan, Raypak and Everhot.