RFID LEADER RAMPS UP GLOBAL PRODUCTION CAPACITY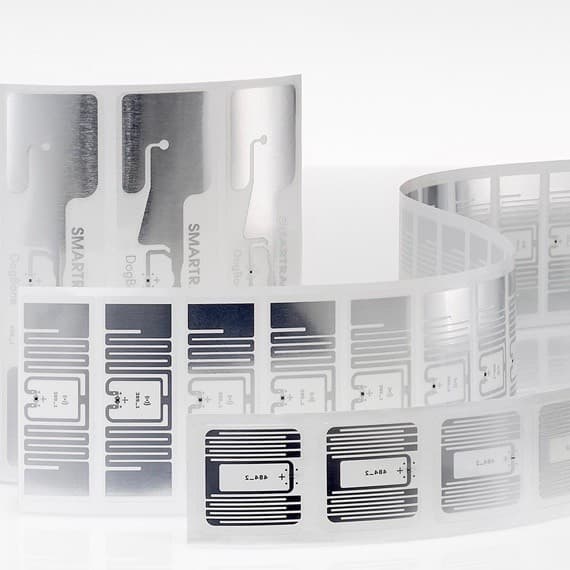 The Smartrac Technology Group, a global market leader in RFID products and IoT solutions, has implemented measures to reinforce its focus on industrial applications and significantly increased its manufacturing capacity globally.
Smartrac operates some of the best-in-class and most comprehensive, innovative manufacturing sites within the RFID industry, with state-of-the-art factories across Asia-Pacific, Europe, the Middle East and Africa, and the Americas. These factories and development and distribution centres now jointly account for a production capacity of more than 3.5 billion RFID inlays and tags per year.
Recently, the company moved to a new location in Guangzhou, China, doubling floor space, adding the latest technologies and machinery and increasing the number of employees on site, which has led to an increase in production capacity of more than 30 per cent. It has also increased capacity in its facility in Kulim, Malaysia, and further augmented its workload and production lines, with an enhanced focus on hard tags and sensor tags.
The company's facility in Reichshof-Wehnrath, Germany will also increase its product development and production capabilities, to support the production of specialised batches for customised RFID products with a focus on hard tags and glass tags. Finally, its factory in Fletcher, North Carolina has also gone through a major refurbishment and added the latest technologies over recent months, and remains the only large-scale, high-volume RFID inlay and tag production and customisation centre in the USA.
In addition, Smartrac has further optimised its business focus on hard and sensor tags by unifying product development and facilities for an increasing global customer demand in areas such as automotive, aviation, animal ID, cold chain, pharmaceuticals and healthcare, and many more. All these measures will further help to strengthen the company's position as a leading provider of customised RFID inlays and tags, including hard and sensor tags, for a wide range of cross-industry customers and applications.
Smartrac recently received ARC Quality Certification from Auburn University's RFID Lab for the design and manufacturing of all its RFID inlays and tags, a very important recognition of the company's know-how, performance and quality assurance.
"Smartrac has always had a strong focus on product innovation for multi-industrial applications and solutions, and our ongoing success has uniquely positioned us to directly respond to customers and the rapidly changing market demands," says Amir Mobayen, President of the Transponder Division and Chief Revenue Officer at Smartrac. "By increasing our global manufacturing capacity and flexibility, and by streamlining our business approach according to the needs of our industrial customer base, we will further reduce our time to market while reinforcing our commitment to product performance and quality."