THE REVOLUTION IS HERE
22-08-2017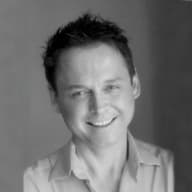 We have been promising a revolution in industrial trade media, and now it's here. Industry Update Video is alive (and well) on our website www.industryupdate.com.au.
It's no secret that Industry Update Magazine is Australia's market leading manufacturing magazine. And since its inception, the magazine has always defied media trends.
And while Industry Update is in this most enviable position, its continued growth and exceptional high standards in journalism and are testament to our strong relationships with Australia's industry.
The Industry Update website has been thoroughly redesigned under the skin (where it matters) to make sure that our readers can get to exactly what they want and our advertisers and supporters get what they want in the form of increased traffic and a leading position in the search engines that matter.
Now we are delivering our messages via the third and final professional media option in the shape of Industry Update Video - Australia's first-ever manufacturing video series.
Personally, I feel proud that we have delivered on my vision to provide a new and vibrant channel for our advertisers and friends to reach out to Australian manufacturing industry. And our dedicated video team are setting about their task with relish – including our star presenter, Tim Webster, who is delivering the message in his own professional style.
The video library on www.industryupdate.com.au is growing daily, so log on, sit back and enjoy the revolution.