A REVOLUTION IN THE DELIVERY OF TRADE MEDIA - INDUSTRY UPDATE VIDEO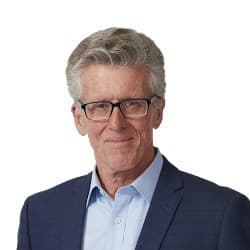 Industry Update has been promising a revolution in manufacturing media, and now it's here. Industry Update Video is now live on our website at www.industryupdate.com.au.
While many companies have already embraced the medium of video to promote their products and to demonstrate them in action, until now, no Australian manufacturing media organisation has taken this approach to video.
Industry Update Video is hosted by Tim Webster, one of Australia's most trusted and credible newsreaders and a sports reporter with decades of experience.
In his role as the newsreader for Industry Update, Tim presents the content of each video clearly and succinctly as only a true professional can do. This unique form of presentation ensures that the viewer fully understands the message, and is given ample option to respond for further information.
Behind the scenes, the Industry Update Video team is hard at work under the direction of Publisher Scott Filby – who came up with the idea while writing a love letter. Scott's vision to undertake this ambitious project has now been realised, and he says it has far exceeded his own expectations.
"My concept was to create a 6pm News style format video that included a national TV star well known to the manufacturing demographic," says Scott. "This would enable us to create an immediate trust factor between readers and advertisers. And there is no one better able than Tim Webster to deliver that trust."
Head of Video Rhys McGowan, who recently joined us from Fairfax Media has national media experience in video editing, and is producing videos that are seamlessly put together and take the medium to new levels of professionalism.
"It's remarkable," says Scott, "that everyone who has seen our first videos has said how professional they are and that they are far better than they had expected."
"And I have to admit," he adds, "I am proud of the results."
The Industry Update Video library is growing daily as our advertisers sign up to become part of Australia's first-ever manufacturing video series. And one of the "draw cards" for many is the chance to become associated with the face of Industry Update Video, Tim Webster.
With a broadcasting career that dates back to the early 1970s on Sydney radio station 2BS, Tim Webster first came to prominence on television presenting TEN-10 Eyewitness News in Sydney.
He went on to cover many major sporting events for Network Ten, including the Melbourne Cup, Olympic Games, Commonwealth Games and Australasian golf tour. And from 1993 until 2004 he hosted the nightly sports programme Sports Tonight.
No doubt it is this association with sport that gives him such a special place in the hearts and minds of the Aussie working man, but it is his experience at delivering the news that is brought to the fore in the 6pm News style of Industry Update Video.