A REVOLUTION IN BUMP PROTECTION
19-11-2015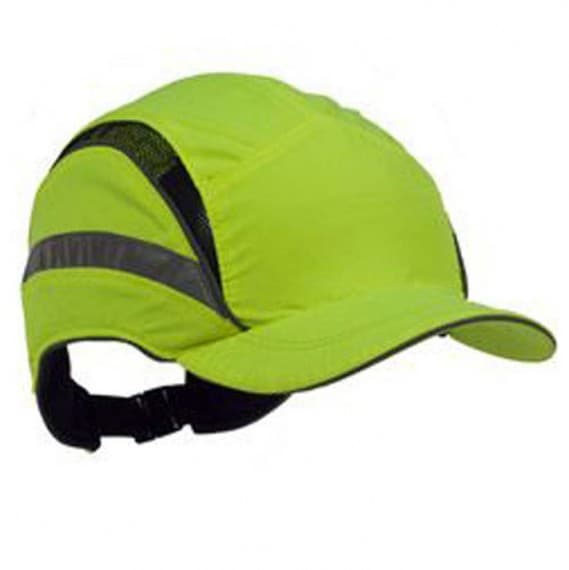 While the idea of a stylish bump cap is not new, Scott Safety, who pioneered the concept, have continued to evolve and refine the design and just launched the First Base 3. 
Their newest model is built on feedback from customers who asked for improved comfort, fit, ventilation and not to be underestimated – improved looks. 
Taking this feedback on board, Scott Safety developed the new bump cap with a lightweight "breathable" safety shell that is designed to flex so it comfortably fits the widest range of head shapes and sizes.  
The new internal shell provides greater protection, improved stability and contoured sides to accommodate other Personal Protective Equipment (PPE) such as hearing protection – better known as ear-muffs, and it's certified to CE EN812.1, the European standard for bump protection. 
So while it doesn't replace a safety helmet for higher risk or mandatory hard-hat areas, it can protect you from those painful annoying injuries such as knocks, bumps and scalp lacerations – injuries frequently experienced in a variety of manual work, particularly around machinery, warehousing and production equipment.
On the outside, Scott Safety's First Base 3 Bump Cap is available in a range of colours and two different peak lengths.
All soft caps feature hypoallergenic and advanced wicking materials designed to minimise irritation and draw moisture away from the skin.
As we know, manufacturing, maintenance and logistics staff work in varying conditions, so for maximum comfort, both the internal shell and soft cap materials are well ventilated, making long term wearing more enjoyable.
Colours include two Hi-Vis options catering for sites where this is a requirement as well as navy, black and a great looking grey and navy two tone with reflective piping. 
Having a fabric cover also means that the First Base 3 can be personalised with your company logo or thrown in the washing machine if you get it dirty.
For more information contact Scott Safety or talk to your local safety supplies distributor.
Scott Safety
Ph: 131 772